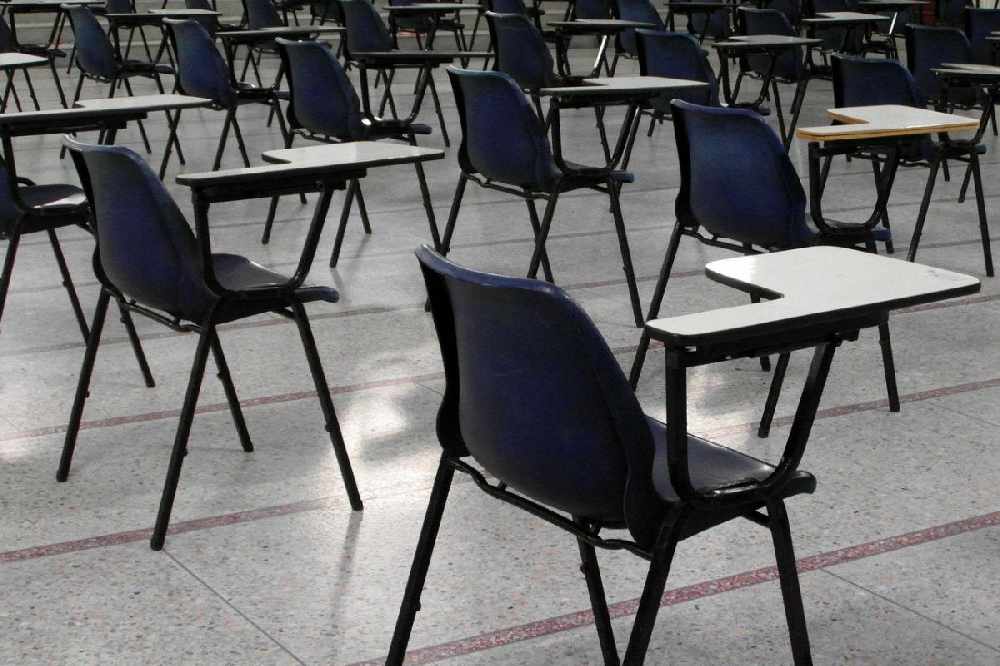 Education, Sport & Culture has backtracked on a weekend announcement that international exams would go ahead for students this year - but has left them waiting for a final decision.
The committee made a statement late on Saturday afternoon (6 March) that students in Guernsey would sit international exams this year unless there was a further Covid-19 outbreak.
GCSE and A Levels have been cancelled and replaced by teacher assessments.
Around 60% of Guernsey students at the Sixth Form Centre take some sort of international qualification, such as an A level in media studies and IGCSE qualifications in PE, DT and Latin, all of which are overseen by Cambridge International Examinations, and the International Baccalaureate, or IB.
The ESC said on Saturday that it had concluded that students here should sit the exams:
"The policy from both organisations is that exams are the fairest and most accurate way of assessing students' performance, and therefore they should go ahead in June 2021 unless it is unsafe to hold them or the government does not permit them. Both organisations have contingency plans in place should any jurisdiction need to swiftly move to other forms of assessment should there be an outbreak during the exam period which would make sitting of exams unsafe. While there are arguments for and against having exams in this period of uncertainty, having listened to a range of views the Committee decided that there were more pros than cons to exams going ahead School leaders across the Bailiwick remain committed to ensuring they support their students and staff in the preparation necessary to ensure examinations run smoothly."
That provoked a furious response online, with comments including:
" On behalf of all students currently sitting an IB cert, it's safe to say none of us were listened to'.
And:
"My daughter is among this cohort, and we have been enduring missed deadline after missed deadline on this decision, to the point that all had assumed that the IB exams couldn't possibly go ahead, given all the time lost. And here we are. On Saturday evening, On social media... with less than 2 month's notice. How does this sit with ESC's decision to refuse online lessons to these poor kids? Dudley-Owen and the committee should consider their positions."
On Sunday morning, on the eve of schools reopening to all pupils for the first time since 22 January, ESC issued an updated statement saying it 'wants to take a little more time to consider this issue' and that a further statement will be issued in due course.
"The decision about students sitting international exams was made by us after taking advice on Thursday. We acknowledged in the media release that there are pros and cons to students sitting these exams given the global climate at the moment. Since, however this announcement was made this evening we have received strong and articulate representations from students affected. As a result, the Committee wants to take a little more time to consider this issue to make sure the decision is the right one for those it affects the most – the students. The decision will be temporarily set aside and we will issue a further statement on this early next week. We do apologise sincerely for any upset caused to students by the way in which this message has been conveyed this evening. We believe it should have been cascaded directly to students via their schools."
Former Chief Minister Deputy Gavin St Pier was enraged, initially writing an email to ESC which he posted on twitter:
I have written to Committee for Education, Sport & Culture this morning.

"I would simply ask that your Committee convenes urgently today and makes a final decision on the sitting of international exams this year. A further statement "early next week" is simply not good enough.." https://t.co/oqlYGbRNA0 pic.twitter.com/sRJ2mZ3TF3

— Gavin St Pier 🇬🇬 (@gavinstpier) March 7, 2021
He later posted a video saying he was embarrassed to be associated with an organisation that has mishandled this as badly as it has:
I'm so sorry to every student and their families stressed by yo-yoing on international exams. It may be a relatively small group but that doesn't diminish what you must be feeling. Hang in there; try not to worry. Enjoy day and I hope we will get some clarity as soon as possible https://t.co/RHjl2v8FpC pic.twitter.com/XgvXGB6mDR

— Gavin St Pier 🇬🇬 (@gavinstpier) March 7, 2021
He later added that 'next generation deserves better than incompetence'.
More than 460 people have signed a petition:
"Please sign the petition to enable students who fall into the cohort of International Examinations 2021, to have teacher assessed grades.
Students will otherwise be put under immense pressure to prepare for examination they were under the impression would no longer go ahead, due to the unprecedented effects of Lockdown and Distanced Learning."
Meanwhile the discord has continued on the States of Guernsey Facebook page:
"Someone needs to be held to account not only with the shambolic lack of clarity and lack of due care and consideration of students by the process of communication, really? on socially (sic) media on a Saturday night."
"Good lord! After reading the update, I can only assume the decision is a definitive 'no', or we'll have lost another week'.