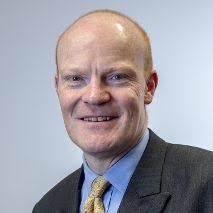 Policy and Resources President Deputy Gavin St Pier says he would be willing to join a political group in time for the first island wide elections in June.
Speaking exclusively to Island FM, Deputy St Pier said the current arrangement of 40 States members all with their own political agenda is no longer fit for purpose.
'We need people to work together to put the island first and that, I think, is eminently achievable. But I think that is going to be critical, particularly with an island wide vote where there's going to be so much choice available. It will be very hard for any of us in the electorate to be able to filter that in any kind of logical way,' he said.
The as yet unamed group joins the Islanders Association, the 2020 Association and the Alliance Party Guernsey.
Deputy St Pier believes the current system isn't working for islanders and added that he would only stand again if such a group were formed. He says it's about coming together to deliver clear policies in the interest of islanders.
'A group needs, I think, to have shared values and behaviours and is comprised of people who can demonstrably work towards common goals. Even if you can't agree on every policy it needs to be about delivering. You need be able to disagree and lose in the right way rather than constantly re-debating everything. I think that's one of the big challenges.'
You can to hear the full interview with Richard Harding on the latest Island FM In Depth podcast available now to download.