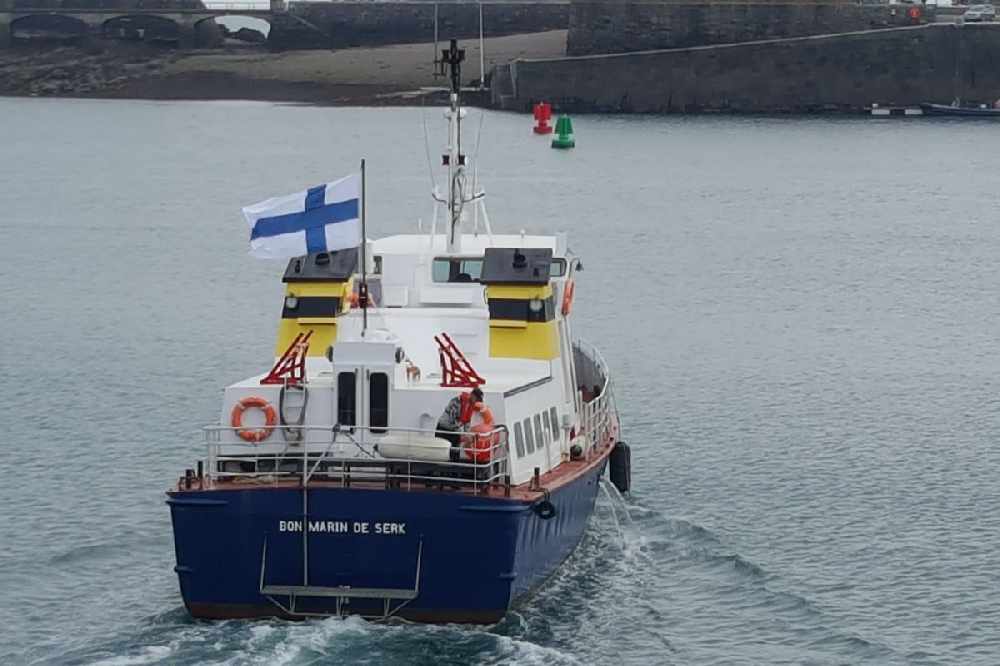 The Bon Marin de Serk has sailed between Guernsey and Sark for the last time after 37 years transporting passengers and freight between the islands.
The vessel has been sold by Isle of Sark Shipping to Archipelago Lines Oy, who are based in Finland.
The passenger ship has carried thousands of islanders between Guernsey and Sark since 1983 but was taken out of service at the end of the 2019.
The ship was commissioned by the company in 1982 and has a steel mono hull with aluminium superstructure, powered by two Volvo Penta 700hp diesel engines which give an operating speed of 12 knots.
She has a gross tonnage of 118.40, an overall length of 20.6metres, a beam of 6.15metres and carries 131 passengers in the summer and 98 passengers in the winter.
Isle of Sark Shipping says she will be replaced by a faster, more modern passenger vessel in time for next season.