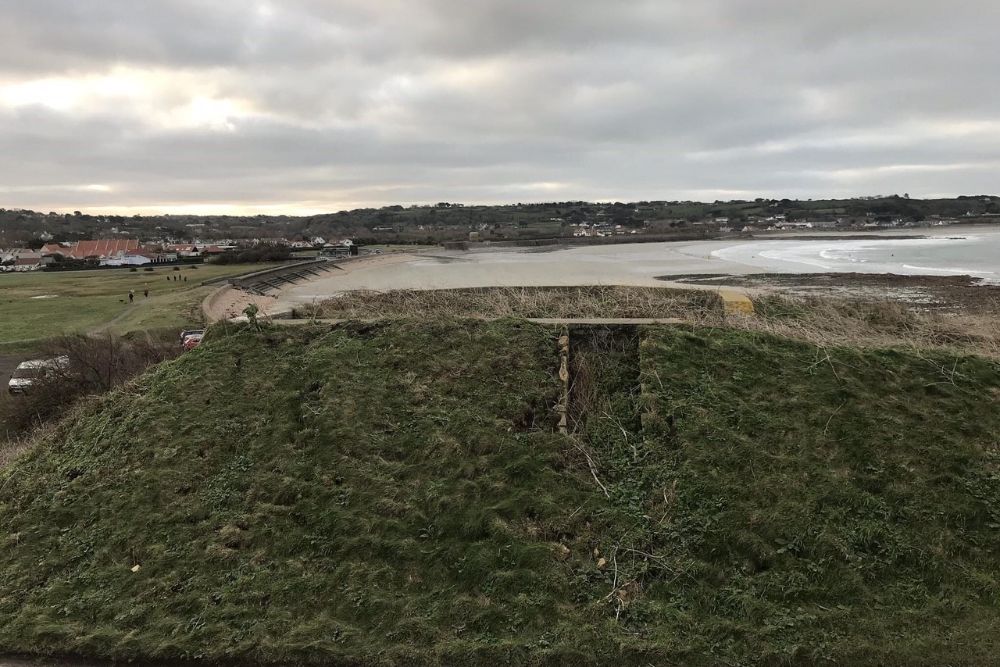 There could be a world-class heritage site at Fort Hommet if planners accept an application to restore bunkers on the headland.
Festung Guernsey has applied for permission to carry out three phases of the restoration of the German anti-tank gun shelter and bunkers, built during the Occupation.
Paul Bourgaize from Festung Guernsey says the first job will be to get electric power to the site:
"It's going to provide the island with a world-class site for locals and visitors to visit. What we're hoping is that with the use of interpretation boards and improved pathways, people will be able to learn how the site operated and what it was used for."
He says the group has worked hard to raise funds to carry out the work.
"A large portion for the funding for the power cable has come through the event group funding scheme, which is by VisitGuernsey, which has been very very helpful, so that's a very good step in the right direction. The rest of our funding comes from donations, book sales and open days."