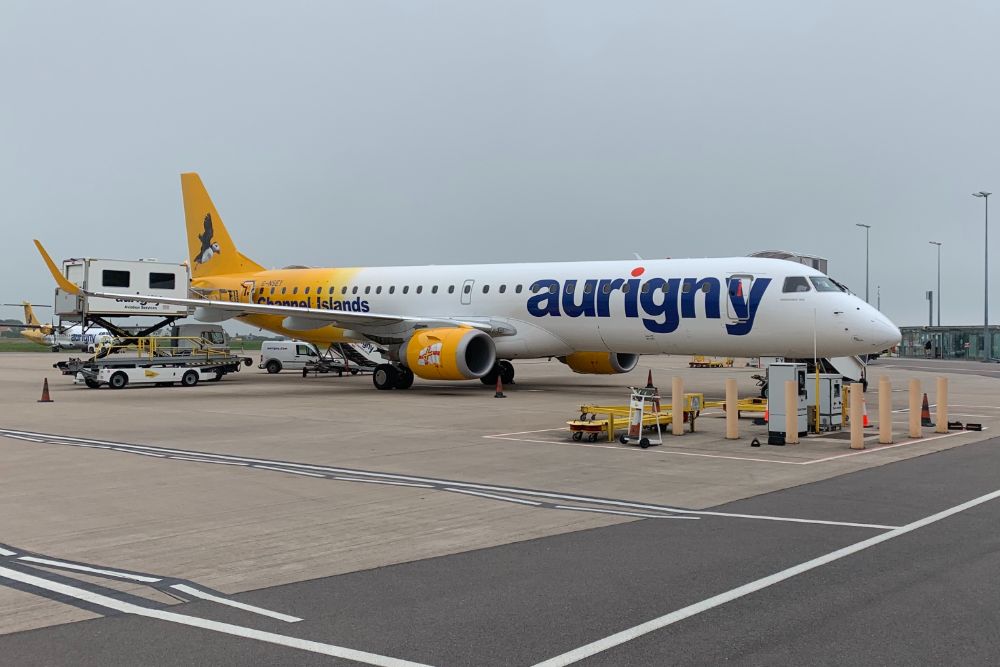 There will be one final flight rotation between Guernsey and the Isle of Man to support passengers to get home.
All future flights have been cancelled after the Isle of Man Government confirmed all passengers arriving from Guernsey will now need to self-isolate for 14 days.
Aurigny said that, while regrettable, the decision was unavoidable following the announcement. The airline will now contact all customers who were due to travel home - to either island - and offer them seats on tomorrow's flight.
There will be no further flights operated after tomorrow.
There are currently approximately 120 Isle of Man residents in Guernsey. About 100 of them planned to travel home tomorrow, with the remainder due to travel back in the coming days.
Additionally, there are currently approximately 70 Guernsey residents in the Isle of Man. About 60 of them were planned to travel home tomorrow (24/10/20), with the remainder due to travel back in the coming days.
Approximately 370 people from each island were due travel during half term week. Regrettably this will no longer be possible. Aurigny will contact all customers affected at the earliest opportunity and arranging full refunds of their flight tickets.
While the Isle of Man has now introduced 14-day self-isolation, passengers arriving in Guernsey from the Isle of Man will not have to self-isolate as the Isle of Man remains a category C territory.
Aurigny is exploring the possibility of Guernsey-Isle of Man links for summer 2021.