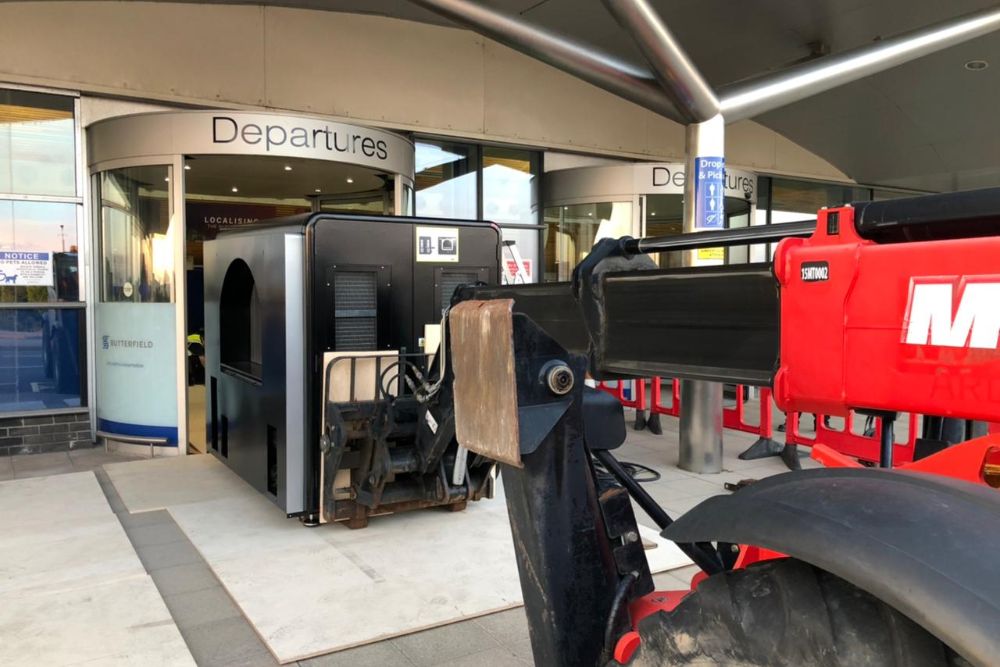 The first of two new baggage scanners has arrived at Guernsey Airport.
Significant demolition work last month prepared the western end of the airport's passenger terminal for the new equipment.
An area there has been created to house the two scanners and support systems, each weighing 6.5 tonnes.
The new system means that security staff will no longer need to undertake random manual searches of hold baggage.
It will ensure Guernsey Ports complies with the latest aviation security standards.
"The delivery of the first HBS scanner is a significant milestone in the project so far. Extensive testing and commissioning of the HBS scanner will now take place before passengers' hold baggage items are processed through it.
The project team and specialist contractors are working hard to ensure the equipment is ready ahead of the planned change in travel restrictions on 1 July 2021, despite the enforced delays caused by the COVID-19 pandemic." - Steve Langlois, Head of Passenger Operations and Aviation Security.