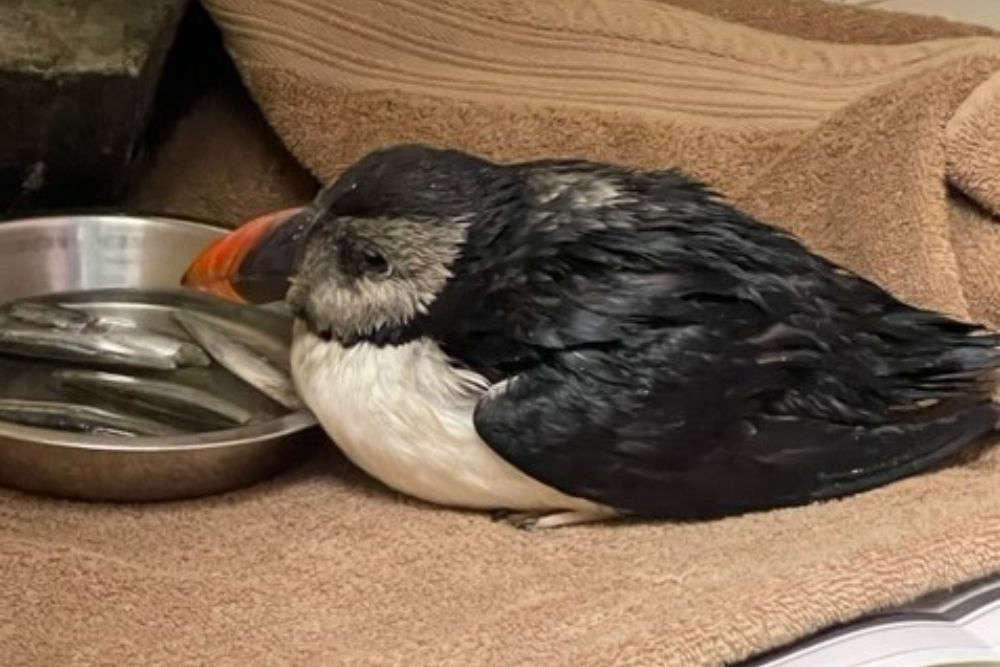 The GSPCA is looking after the rare bird that has been named Oscar Puff following the bad weather from Storm Barra.
Oscar was found on the coast at Grandes Rocques this morning and is now being looked after in the intensive care unit.
GSPCA manager Steve Byrne says it is rare to see this kind of bird in the Bailiwick during December.
"The bird we rescued today is a really poorly puffin, a bird that during the winter months live far out at sea as they only come on land to nest.
The last time we rescued a puffin was in February 2014 and prior to that over 16 years ago. We help over 1,500 sick and injured wild birds each year and with stormy weather we never know what to expect.
We are all keeping our fingers and toes crossed for Oscar Puff."
Kaelan Le Page was the person who found the distressed bird.
"Thanks to my job, I could see he was a puffin in distress and we knew we had to get him some help.
It looked like he'd got coated in oil, couldn't fly and was clearly very tired.
He allowed me to pick him up and was quite happily sat in my arms whilst we waited for the GSPCA.
Oscar Puff has certainly stolen a piece of my heart!"
Usually puffins are only seen around Alderney and Herm in the summertime.
They often remain in the North Sea during winter, whilst some move further south to the Bay of Biscay.