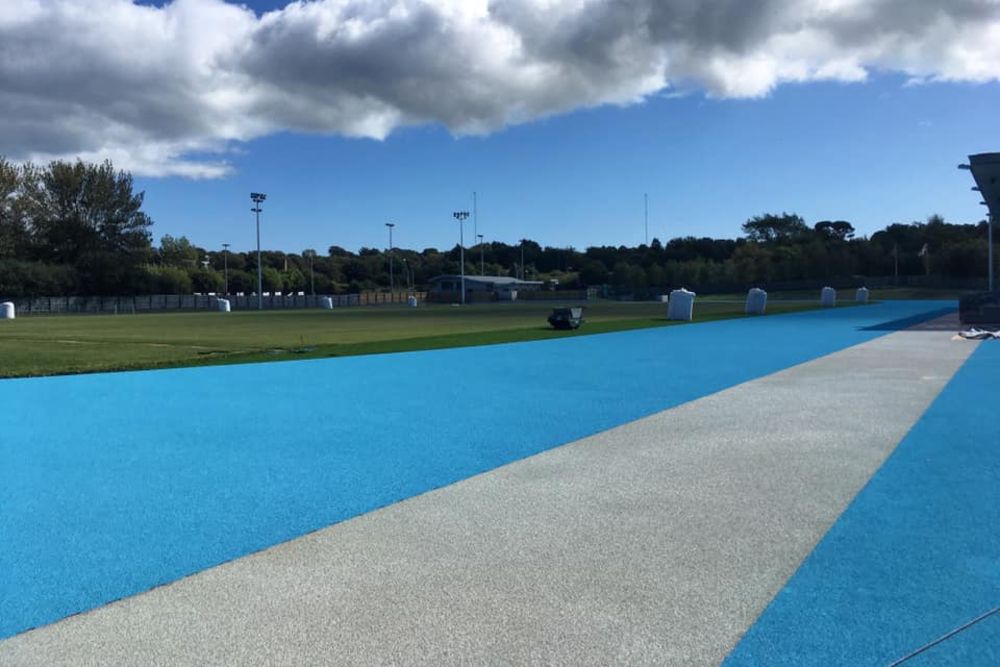 Picture by CAMS HIRE
The 19-week long project at Footes Lane is now complete in time for high profile sports fixtures this weekend.
The refurbishments, which began in May, have brought about a number of improvements including an extension to the track from six running lanes to eight, the relocation of the steeplechase jump and improvements to the services and drainage.
These changes will benefit athletes especially those taking part in the NatWest International Island Games 2021.
ESC President Matt Fallaize says he was pleased to see the environmental factors considered as well.
"We have been very impressed by the work ethic of Agripower, and their sub-contractors to deliver this project on time.
We were pleased to see the appointment of many local sub-contractors and suppliers in the refurbishment works and I was personally pleased to see the environment considered as the project progressed.
This included the 110 tonnes of existing track surface being removed and transported to the UK for recycling rather than going to landfill".
Phase Two of the project will commence in 2020 with the main focus on maintenance and improvements to the Garenne Stand.
This will see the installation of an accessible viewing platform within the main stand, work to the roof and a complete refurbishment to the main toilet block.