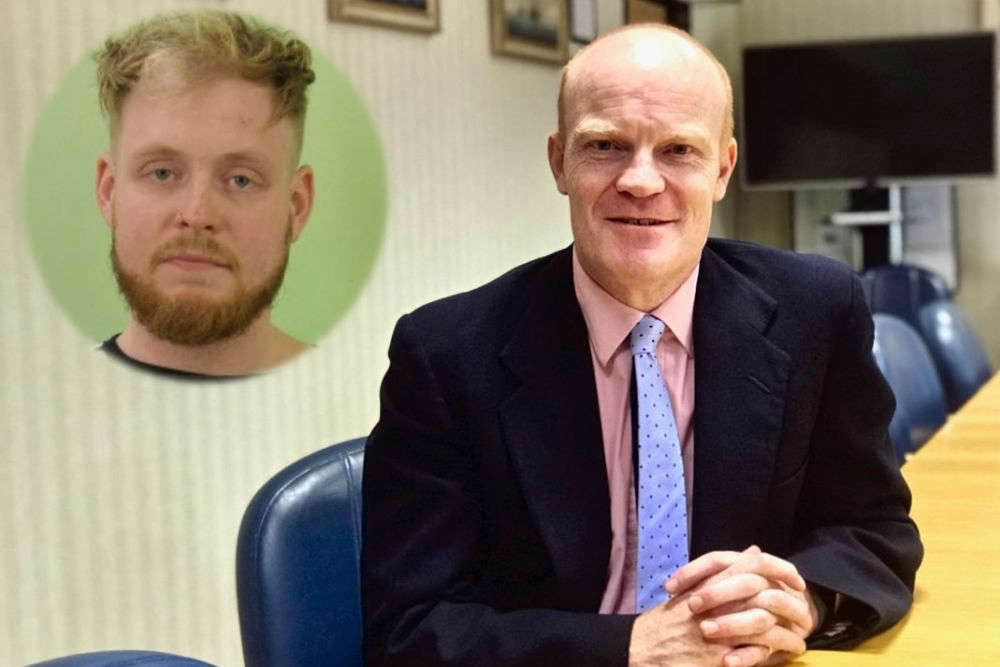 Deputy Gavin St. Pier is calling for a debate on drug possession laws as a nurse, who was convicted of three offences last year, is launching an appeal.
Pip Orchard will appear before the Court of Appeals before the end of September.
It comes after he pleaded guilty to three drug charges, including importing around three grams of cocaine and alprazolam tablets, and was sentenced to two and a half years in prison in December 2020.
The court heard that the 30-year-old volunteered at a United Nations refugee camp in Greece where his mental health suffered. Orchard's lawyers said he was one of just two medical staff for more than 10,000 people and often had to remove dead bodies from the water.
Deputy St. Pier recently visited Mr Orchard in prison. The former Chief Minister says considering individual circumstances could be beneficial in sentencing drug cases.
"Talking about personal use, personal possession driven by a very personal set of circumstances. What is the appropriate response by us as a community? Is it to lock people up or is it to treat and rehabilitate them? That, I think, is very much the focus of where we need to be taking the debate.
I do think it is a case which does raise wider issues in relation to the sentencing guidelines and whether those sentencing guidelines are appropriate and whether they do take enough account of individuals' circumstances. The reality is many people who do become dependent on substances have, themselves, experienced some kind of trauma."
It comes as the Health and Social Care and Home Affairs Committees are in the process of reviewing of Guernsey's drugs laws.
Deputy St. Pier says harsh punishments don't always help Guernsey, as a whole.
"In Pip's case, at the time of his arrest he was in employment, he had a good network of friends and family around him. Now all of that has been removed and, of course, all has to be replaced when he eventually released from prison and that seems a sort of perverse outcome from the sentencing which is, ultimately, not in his or the community's best interests."
Pip's father Tom Orchard says his son is traumatised and prison won't help him to recover.
"Pip's case is complex and presents difficult issues. It challenges us on many levels. It has challenged me as a parent dealing with his deep personal trauma. It challenges the draconian sentencing guidelines to become more flexible and humane and offer more considerate punishments. It challenges the political life of the island to make realistic changes to our laws, and to provide sufficient funding for mental health and probationary services. There has been some positive movement and I am deeply grateful for the support that my family have received - we can all do better and we should."
More than 6,000 people have signed a petition calling for Pip to be released immediately.