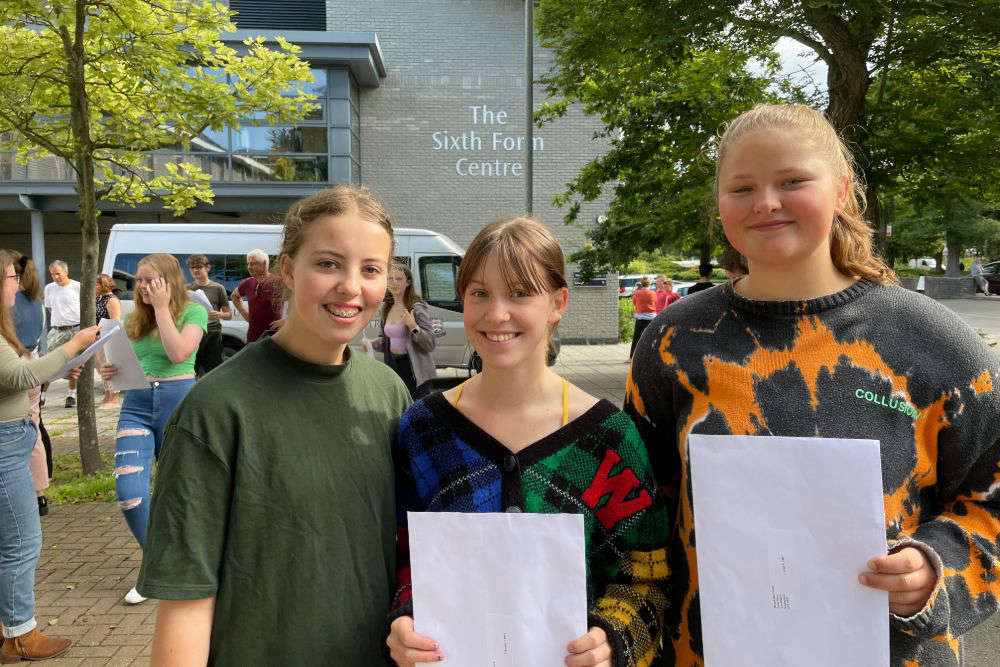 Year 11 students are celebrating after opening their record-breaking GCSE results this morning.
Nationally, the number of students achieving top grades has risen to an all-time high of almost 29%.
That's an increase of 2.7% compared with last year, fuelling concerns of result inflation on the back of teacher assessments instead of exams.
For the second year running, students were graded by their teachers after exams were cancelled because of coronavirus.
The number receiving the best grades is over 8% higher than when tests were last held in 2019.
Girls were, once again, more successful than boys.
Across the Bailiwick, 69.6% of students have achieved at least five 9-4 grades, including English and Maths.
Blanchelande College has increased the percentage of students gaining the top grades with 52% getting 7s, 8s or 9s today.
Guernsey Grammar School and Sixth Form Centre also reported 52% of pupils gaining results in that range and at Elizabeth College, the percentage was recorded as 67%.
Aiden has been studying his GCSEs at the Grammar School.
"I think we've spent so much time waiting for these results. For me, getting a 9 in my English - because I'm studying that for A-level - that was such a big relief and one of my biggest worries before."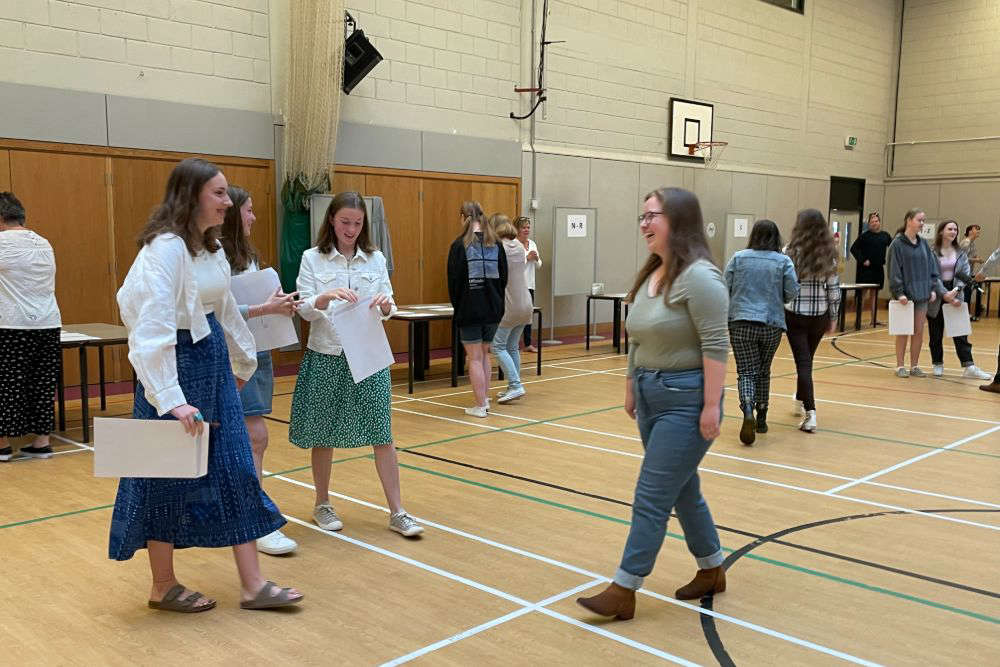 Maisie also achieved highly in subjects she'd like to study at A-level.
"Yes, very happy getting 8s in Science. I think I would've been a lot more nervous if I actually did the exams but I had a better idea of what I was going to get today which is nicer than having a massive surprise."
The students added that they think they were assessed fairly.
"44 (internal) exams later - I think that was a fair result for what I did and we all worked really hard for those few months that we did them."
Elizabeth College Principal Jenny Palmer has been congratulating her students.
"Our Year 11 students have demonstrated courage and impressive resilience as they have risen to meet the challenges of the redesigned assessment process this year.
"These results reflect the hard work and commitment that our students have invested over the years and the support they have received from our dedicated staff and their parents.
"The GCSE grades they have secured, despite the disruption of the pandemic, mark the beginning of their next chapter, whether that is A level study, an apprenticeship or other vocational training."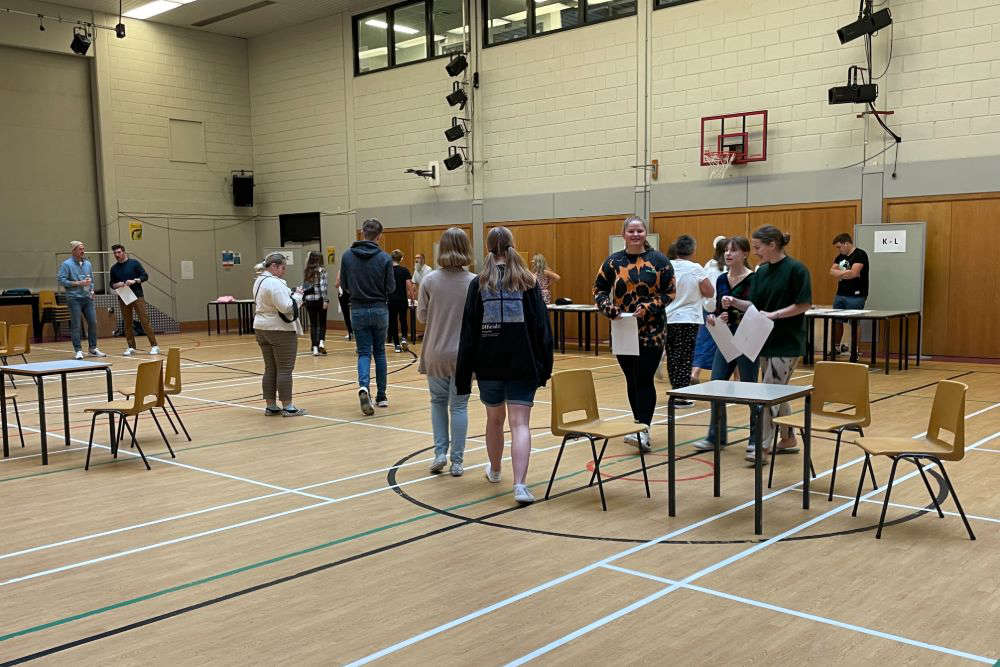 Robert O'Brien is Principal at Blanchelande College and echoes the praise for his own pupils.
"After a very thorough process of assessing the actual level of attainment students reached in school, we are delighted that the students have received these excellent results.
"For the first time, the proportion of top grades (9-7) awarded to Blanchelande students has tipped over the 50% mark – this year 52% of our grades were at the top end (an increase from 49% last year).
"With 97.6% of students also achieving at least five 9-4 grades – including Maths and English - Blanchelande continues to be a school where students of a wide ability range pass the threshold for post-16 education and employment, thanks to the outstanding support they receive from their teachers."