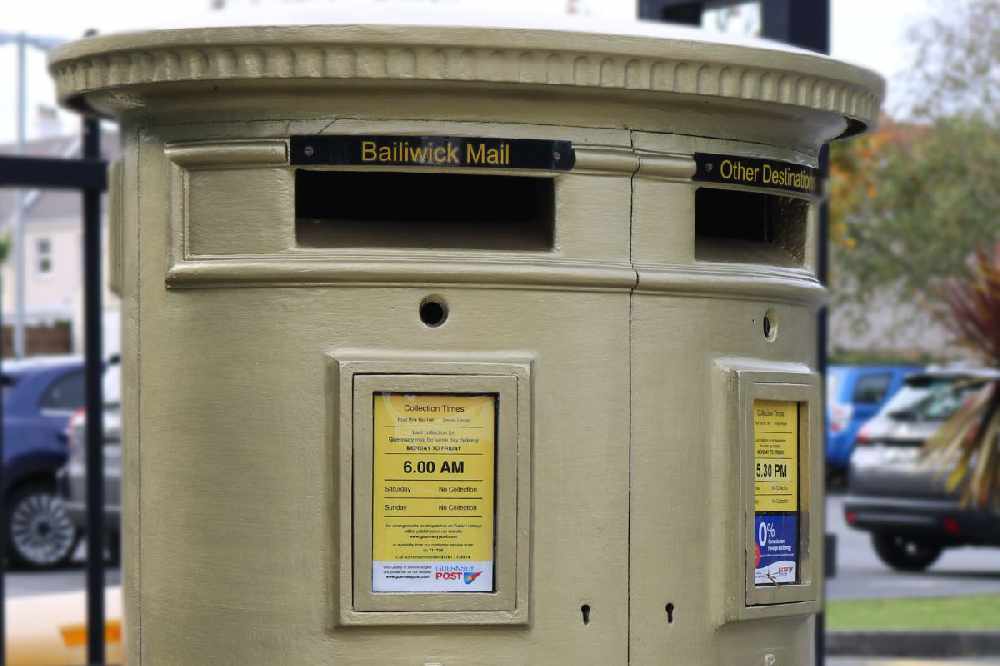 Guernsey Post's special gold post box
Guernsey Post has unveiled a gold post-box at its headquarters to celebrate its 50th Anniversary of Postal Independence.
Following the abolition of the General Post Office on the mainland in 1969, Guernsey's post boxes remained red until 1980 when they were painted a distinctive blue colour to complement Guernsey Post's new branding.
The exception is Pillar Box number 1 in Union Street, which has retained its original burgundy colour and is the oldest working post box in the British Isles.
In addition two new stamp issues are being released on 1 st October to mark 50 years of postal independence and 50 years of Guernsey Stamps.
An exhibition featuring a selection of stamp artwork from 1969 to the present day opens at St James on Wednesday 2nd October.
The exhibition is free and runs until the end of October.