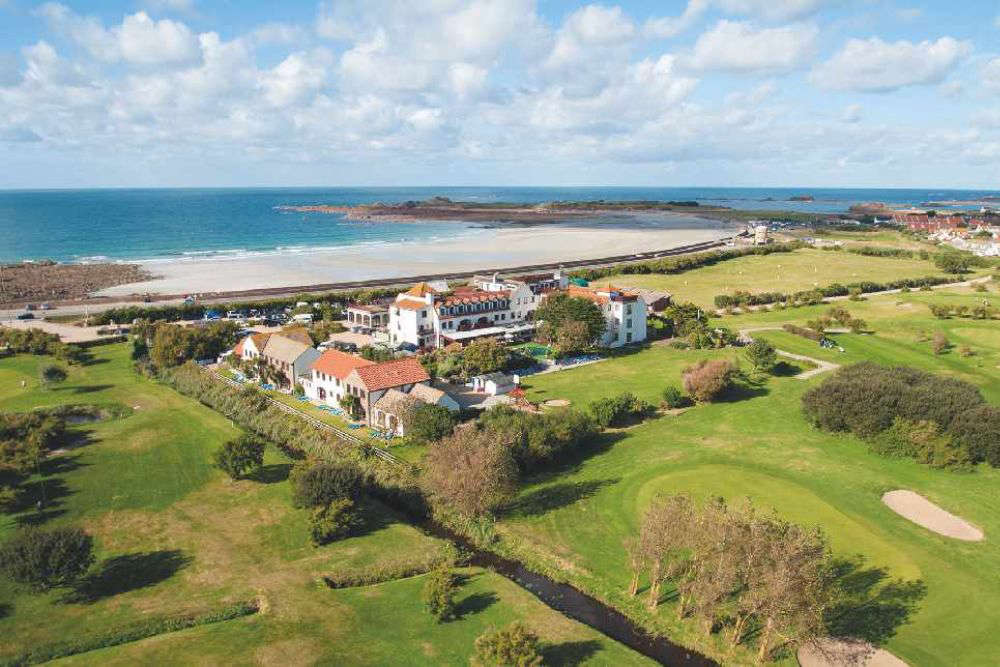 Guernsey's La Grand Mare Hotel will be demolished and replaced with a new 'Country Club'
Planning permission has been granted for the complete redevelopment of the existing hotel.
The current buildings and driving range on the Vazon site will be knocked down.
The new facilities will include a golf club, health and fitness centre, and restaurant and event facilities.
15 self-catering visitor accommodation 'lodges' will also be constructed, as well as a new driving range and academy building with ancillary storage sheds and parking.
The original plans for the site were drafted in July 2020.
It's hoped these changes will create significant potential for economic growth and tourism in Guernsey.
President of the Development & Planning Authority Deputy Victoria Oliver says the redevelopment will have a positive impact on the island:
"I'm really pleased to see planning permission granted for this site. It's an application which needed to consider a lot of different elements and which needed to balance enabling of economic and social potential for Guernsey, while also mitigating any environmental impact.
"Taking into account all the assessments, representations and comments received, it was concluded that the balance of consideration rests very clearly in favour of the proposals and we're excited to see the benefits this development will bring to our local community."