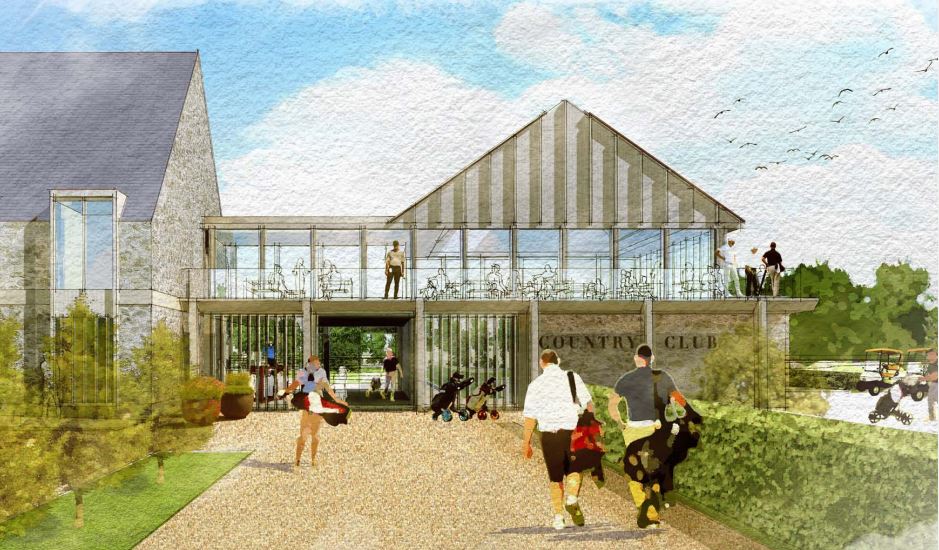 Owners of the west coast hotel are to redevelop the site at Vazon as a country club to include holiday lodges and 100 seat terrace restaurant.
Businessman Steve Lansdown who owns Bristol City FC, Bristol Bears RFC and Pula Investments has revealed ambitious plans to knock down the existing hotel and health club at La Grande Mare on Guernsey's west coast and to totally remodel the site.
In a move that will add a real boost of confidence to the local hotel and tourism industry suffering because of COVID-19 restrictions, the development could become the premier destination in the Bailiwick.
Mr Lansdown said he wanted to create a new leisure facility that the whole island could be proud of. It will include self-accommodation lodges, a 100-seater terrace restaurant, and facilities for weddings, exhibitions and business events.
The plans are to create a top class facility that will be a major centre for golf and benefit the local economy but preserving local wildlife is high on the list of his priorities:
"It's the location! With Vazon just there it's an amazing place but the site doesn't make enough of it. With almost 100 acres of green and woodland around the golf course it is a nature reserve with many birds and other animals. I intend to protect that for everyone to enjoy."
Mr Lansdown's redevelopment includes the creation of a golf academy and top quality visitor accommodation. The course has previously been affected by flooding, but Steve Lansdown says that they're getting expert advice to help deal with the issue:
"We have to recognise that the name 'La Grande Mare' means water will drain there. But we will do all we can to put in decent drainage and dredge streams to ensure water can flow as freely as possible out to the sea".
It is hoped the facility will be open for business by summer 2023.