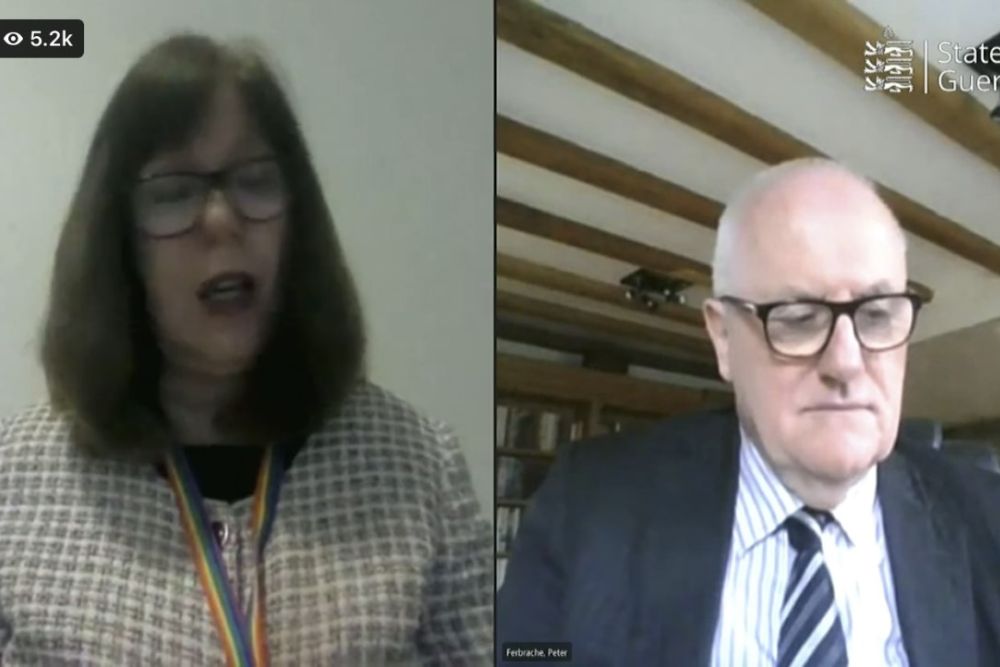 Guernsey is down to just a single known active case of Covid-19, and an extra 5,000 doses of the vaccine are arriving this week.
The Bailiwick has gone 11 days without a new case of the virus being detected.
The one person with the infection remains in hospital.
No date has been announced yet for the move to Stage 3 of the exit from lockdown, but it is likely to be 22 March. That will bring an end to social distancing and wearing masks.
A final decision is expected to be made next Tuesday (16 March) once an assessment has been made of the impact of reopening schools and businesses in the move to Stage 2 this week.
Work is also ongoing on what has been dubbed 'a Bailiwick blueprint' - with news expected this Friday on the issue of the borders.
"The idea of that is 'how we can open up our borders over a period of time?' We have made absolutely no decision on that yet, but we expect to be able to say something to you in meaningful way on Friday.
Whatever we do, there will be conditions, because who knows what will happen in other jurisdictions, and we want to make our jurisdiction as safe as it possibly can be - but we want to give people hope." - Deputy Peter Ferbrache.
Speaking at the latest Civil Contingencies Authority, Dr Nicola Brink has highlighted the effectiveness of the island's test and trace system during the second wave of the pandemic.
In contrast to the 35 tests a day that were possible when the outbreak began a year ago, and which needed to be sent to the UK for analysis, the island is now capable of 1500 to 2000 tests a day.
Almost 30,000 tests have been taken during the second wave - an average of 855 a day.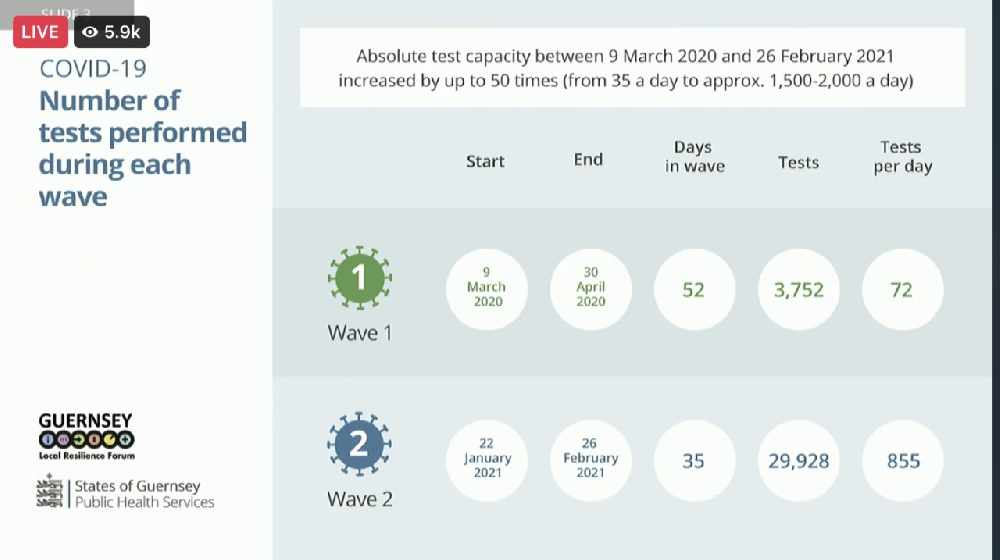 Dr Brink has also revealed that the Bailiwick is getting 5,000 additional doses of Covid-19 vaccine this week.
975 Pfizer and 7,640 AstraZeneca doses are expected in the next shipment.
"We're very pleased to received those and we are looking forward to delivering them to islanders"
The Community Vaccination Centre at Beau Sejour will move to being open 7 days a week to administer the extra jabs.
Meanwhile, islanders are today being asked to join in a two minute silence later this week to think about those who have died with coronavirus.
The Chaplaincy team at the Princess Elizabeth Hospital is marking a year since the first case of Covid-19 was identified in Guernsey.
It is suggesting we pause at 11am on Friday to remember those we have lost, or who have been or remain unwell, and everyone who has suffered in other ways through the pandemic.
"Each of us will have our own experience of what this time has meant for to us and our families. We have all been affected by this virus and the restrictions that have been imposed to keep us all safe. An event is being held at the hospital for staff who wish to stop and reflect on this year on Friday 12 March at 11 am. Whilst we cannot invite others to attend this event due to ongoing COVID-19 restrictions, if you are working at home, you may wish to stop and remember in your own way. Others, if they wish, may mark it in their workplace. " - Reverend Linda Le Vasseur