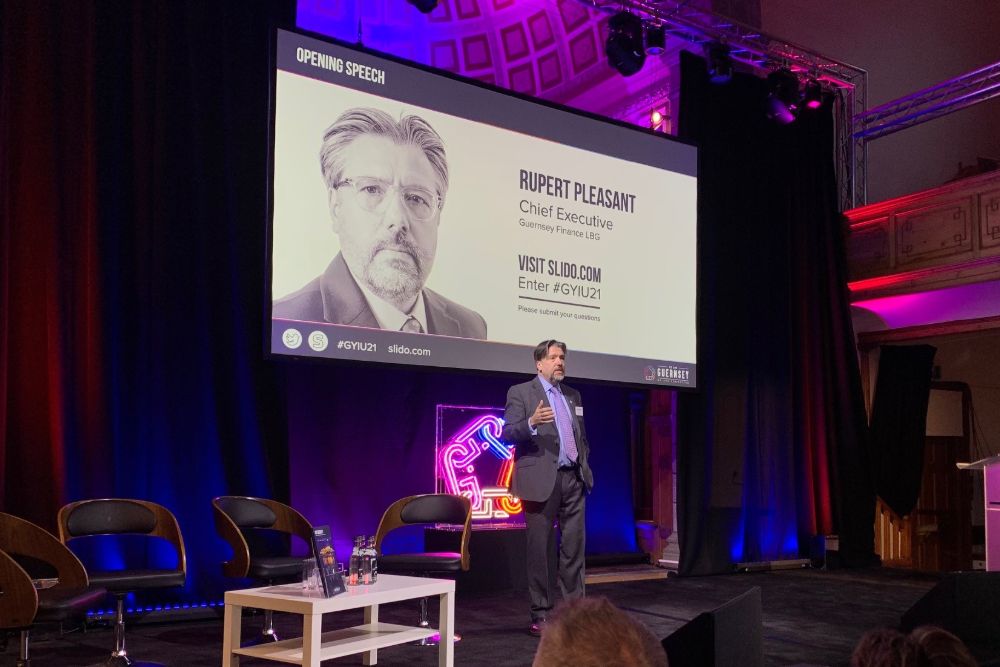 Guernsey Finance Chief Executive Rupert Pleasant
Guernsey's response to the Covid-19 pandemic has resulted in 'hugely positive interest' in the Bailiwick, finance industry professionals have heard.
At its annual update for industry, promotional agency Guernsey Finance says the island demonstrated safety, security, stability and resilience - and as a result, business was able to operate almost seamlessly in 2020.
Agency chairman Deputy Lyndon Trott outlined the sector's continuing importance to the local economy:
"It is the finance sector that will drive Guernsey's economic recovery. It is the finance sector that will invest in the economy. It is the finance sector that will continue to innovate and diversify. It is the finance sector that will connect Guernsey to future markets in this post-Brexit world."
The Chief Executive of Guernsey Finance outlined how the promotional agency accelerated its progress during the Covid-19 pandemic and how - with increased government funding - it will further develop in 2021.
Rupert Pleasant gave his first update since taking on the role last May, saying that due to the Bailiwick's Covid-19 situation, the financial services industry had been able to continue largely unhindered.
While business travel was off the cards, the agency changed the way it works, making the most of digital technology instead.
Guernsey Finance has been put forward for enhanced funding by senior States members as part of the 'Revive and Thrive' recovery programme, a process which is ongoing, he added.
Mr Pleasant outlined his plans to used an enhanced budget to develop the agency and opportunities for the finance sector.
"What we are hoping is that towards the middle of the year we can put this new strategy in place and take that and actually implement it."