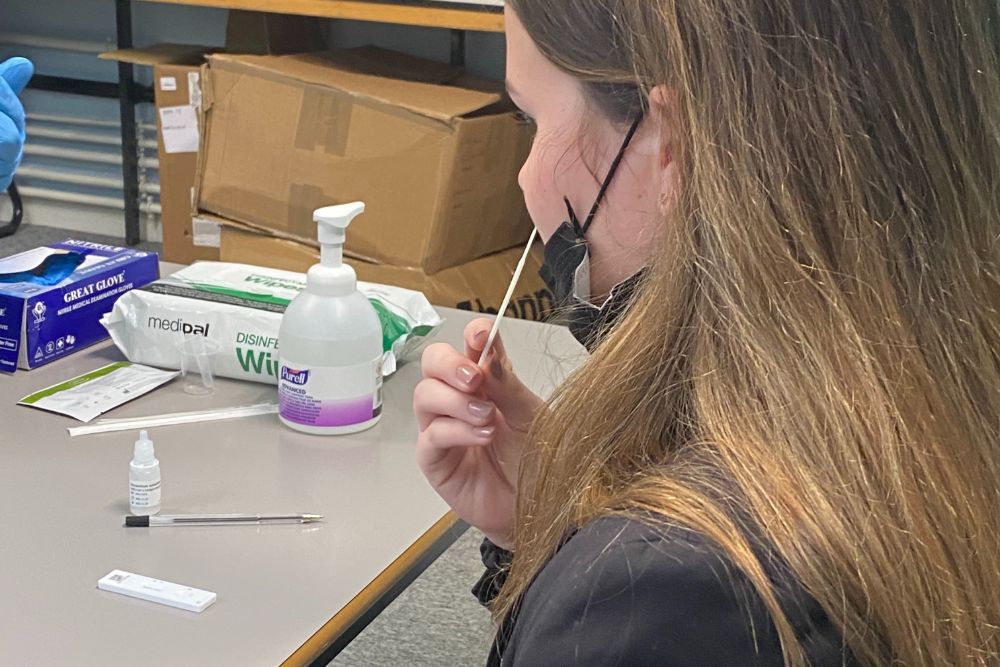 The National Association of Head Teachers says inspections would be disruptive to pupils and staff after two years of Covid interruptions.

Rob Kelsall, the national secretary of the school leaders' union, the NAHT, says he supports the reintroduction of Covid prevention measures, like face coverings and classroom bubbles, in Guernsey's schools.
He says these are sensible precautions to limit the spread of the virus, but questions whether planned OFSTED inspections should go ahead.
"The reintroduction of Ofsted on the island is an unnecessary distraction from the core purpose of keeping our schools functioning and keeping our schools safe. We have seen the potential risk of inspection teams visiting schools as vectors of transmission, and of course we want to avoid that."
OFSTED inspections of Guernsey's schools were due to begin after Easter.
The arrangement is a new one, as previously island schools were inspected by Education Scotland.
As a result of the pandemic, and the new arrangement with OFSTED, there have been no external inspections of island schools for more than two years.
Mr Kelsall says his members are still going through a very stressful time.
"We are still dealing with members who are simply on their knees as a result of the ongoing impact of the global pandemic. The impact this has had over a prolonged period is obviously having a detrimental impact on school leaders."
He says the additional pressure on school leaders, staff and pupils caused by a new round of inspections would be too much.
"It's right that the government took a decision to pause the introduction of OFSTED. We believe that pause should continue until further notice. There is a huge issue now just keeping our schools functioning, and if we're not careful, this will tip schools over the edge."