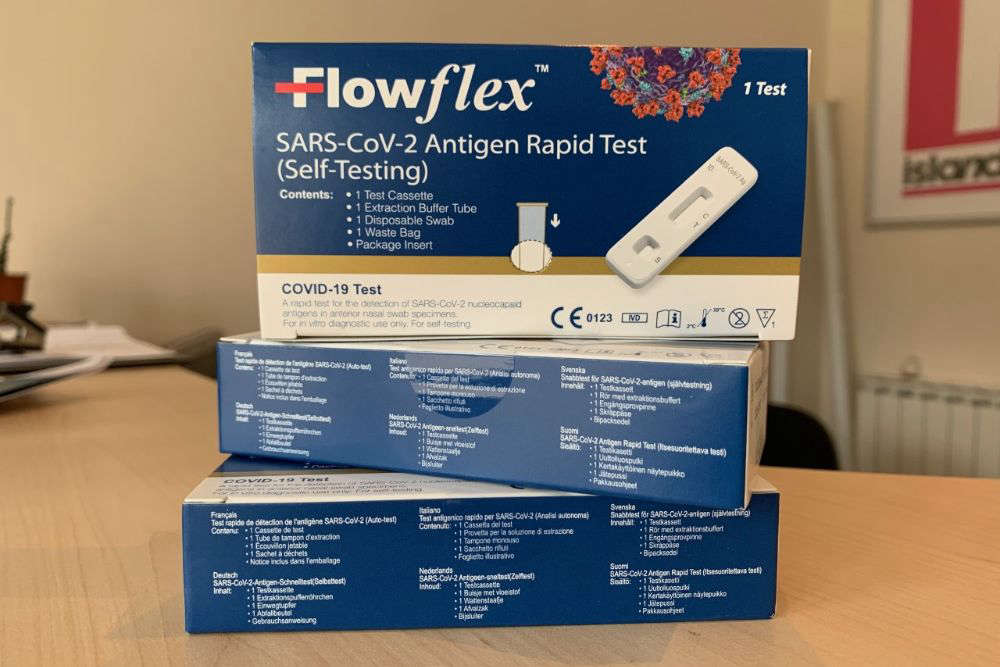 There is evidence some travellers have been discarding their packs of Lateral Flow Tests, unused.
Guernsey's Covid-19 response team says it is aware of 'discarded packs when hire cars are returned', while Island FM has been told of others found in the bin at the airport.
Lateral Flow Tests were introduced on 6 August for incoming passengers from the Common Travel Area, as an alternative to a PCR swab.
Arrivals into the Bailiwick via the 'Blue Channel' must purchase a pack of five LFTs to take every other day.
Covid-19 Response Programme Manager Richard Evans says they are aware of 'limited occasions' where unused kits have been discarded, saying typically, they have been found in hire cars that have been returned at the end of a visitor's stay.
"It is disappointing to hear that passengers are discarding their Lateral Flow Tests whilst at the airport rather than taking them every other day as requested.
Taking LFTs protects not only yourself but other islanders in the Bailiwick.
Passengers arriving in the Bailiwick via the 'Blue Channel' are provided with information on arrival which states that it is a legal requirement to take the 5 LFTs that they have been given. Passengers are also required to inform Public Health Services if they receive a positive result from an LFT test.
This information also states that it is an offence not to comply with the requirement. If airport staff witness passengers disposing of the LFT tests they will remind them of the legal requirements and strongly suggest that they take them with them and complete the 5 tests."