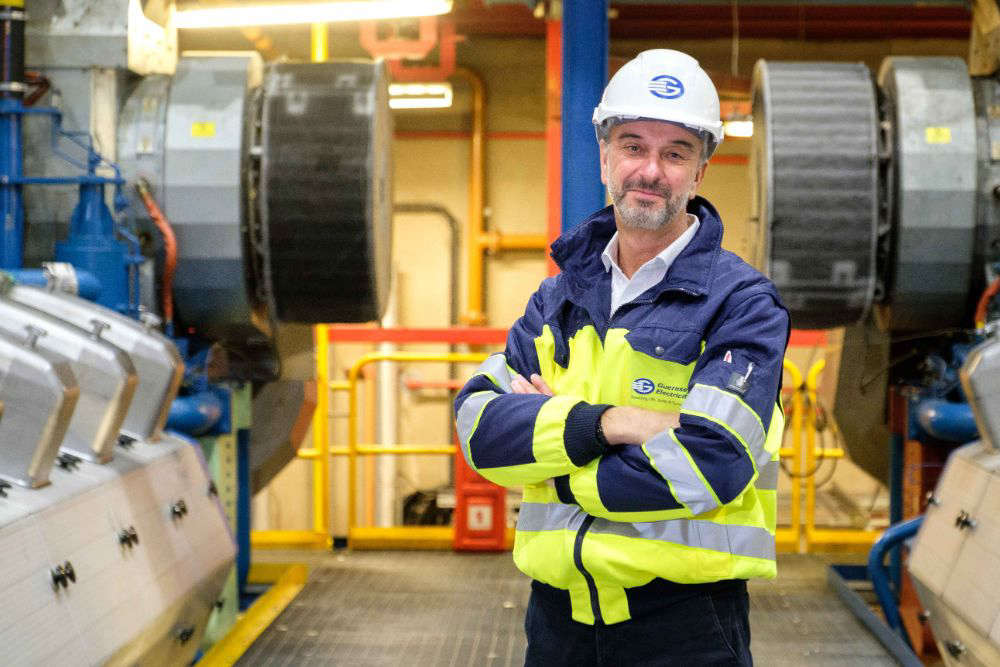 The need for Alderney and Sark to de-carbonise may eventually result in Guernsey supplying the Bailiwick with electricity.
The CEO of Guernsey Electricity, Alan Bates, says informal talks have been held with both islands.
They generate all of their electricity from oil and have electricity prices well above those paid by Guernsey residents. In Alderney it's just below 50p a unit while in Sark it's 56p. Guernsey's standard rate is just below 20p.
The volatility in the market price of fuel, following the invasion of Ukraine, is being cushioned by a fuel subsidy and price cap in Alderney, and by Sark Electricity absorbing the extra costs, although it's unclear how long that can continue.
Added to this, Alan Bates says both islands have a desire and need to reduce carbon emissions:
"I think at the moment that's on an isolated island basis, but I think there certainly is a model where we look at further interconnection between the islands and almost create a Bailiwick electricity company that can manage the de-carbonisation process for all of us. When we start talking across electricity strategy and further inter connection we should also think about those other islands in those options."
Meanwhile, as Alderney says its short term needs for cheaper electricity may come from onshore wind turbines, Alan Bates says Guernsey should probably wait until the technology for tidal power develops and so pushes the price down. He says it's not if, but when, Guernsey goes down the renewables route and an Electricity Strategy, currently being written, will address this when it's debated by the States later this year.
"The one to wait for is tidal. We think that's got a lot of potential for us. It's unique for the islands and this part of the world. Whereas wind and solar are very intermittent and not very predictable, tidal is very predictable and therefore for us it would be dispatchable and is actually worth a lot more."
Alan Bates says while wind and solar could help satisfy island demand, tidal generation in local waters could see it being exported to the continent or the UK, although the scale and costs of that may mean Guernsey isn't the only player in setting it up and managing it.