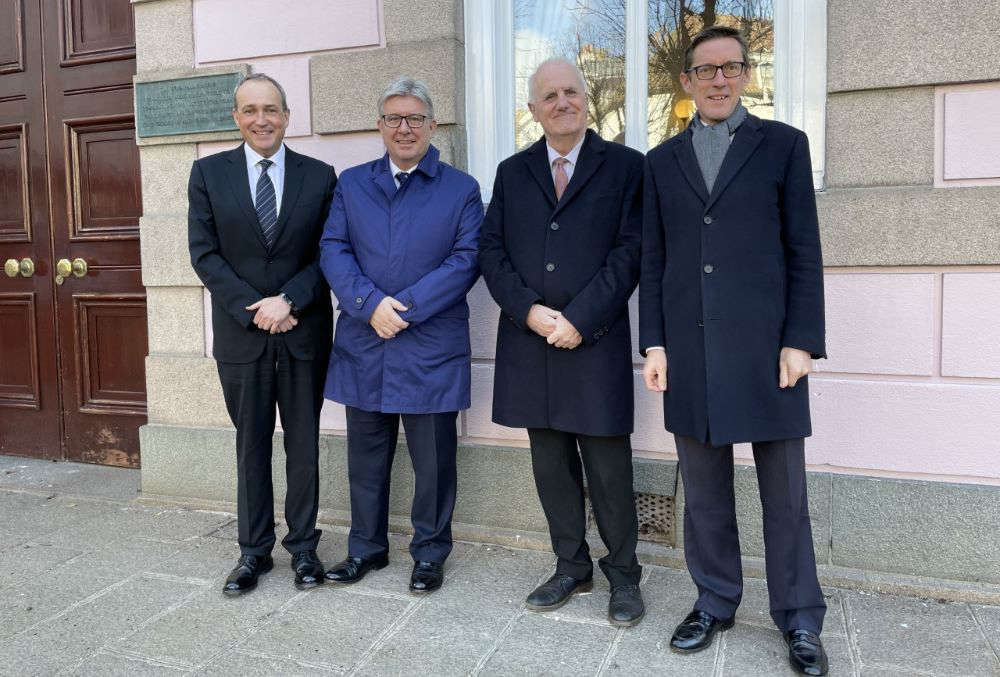 Government leaders from Jersey and Guernsey have met for talks - including on the future of the islands' sea links and buying a ferry.
Senior politicians from both islands met in Jersey to discuss a 'range of issues' including sea transport links.
It comes as Guernsey's government revealed last month that it is actively negotiating with Condor to buy a new passenger ferry to improve services.
The revelation last month surprised Jersey Ministers - with Senator Lyndon Farnham calling it 'unexpected'.
"Improving the resilience and reliability of our sea links is a key priority for Jersey so a potential addition to the fleet is welcome.
We have been working closely with Guernsey in recent months to explore all options available to deliver a reliable year-round service for islanders. While Guernsey's announcement yesterday was unexpected, discussions remain ongoing and we will continue working together to find the best solution for the islands." - Senator Farnham, quoted in mid-January.
Guernsey's Chief Minister Deputy Peter Ferbrache and Policy and Resources' Treasury Lead Deputy Mark Helyar travelled to Jersey for talks on Monday (7 February)
The meeting was attended by Jersey's Economic Development Minister Senator Lyndon Farnham, External Relations Minister Senator Ian Gorst and by Chief Minister Senator John le Fondré - who joined by video call after testing positive for Covid-19.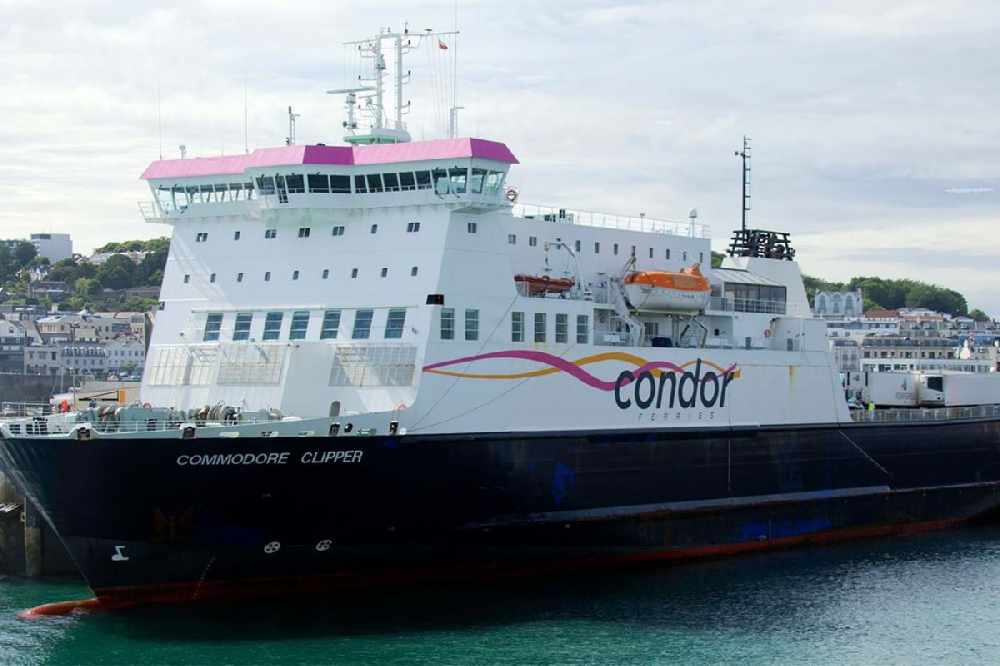 A Jersey government spokesperson said they had 'a positive discussion and are committed to taking a joint approach to the islands' sea links over the longer term'.
It's unclear whether that means Jersey will get on board with buying a vessel. Senator Farnham has reportedly said the government would be prepared to 'consider all options'.
Guernsey's Deputy Mark Helyar told us the meeting has been productive:
" We have been having discussions about connectivity generally, including the options to assist Condor to invest in new infrastructure. A very helpful meeting... very friendly.
I can't go into too much details as there are obviously sensitive commercial issues, but it has been a very productive day."
Condor boss John Napton has previously confirmed the joint venture with Guernsey 'for the collaborative purchase of a vessel'.
He has said the ferry firm wants to acquire a second conventional passenger and freight ferry similar to the Commodore Clipper.
It's estimated the cost will be £15-20 million and it's understood two secondhand vessels are in contention.