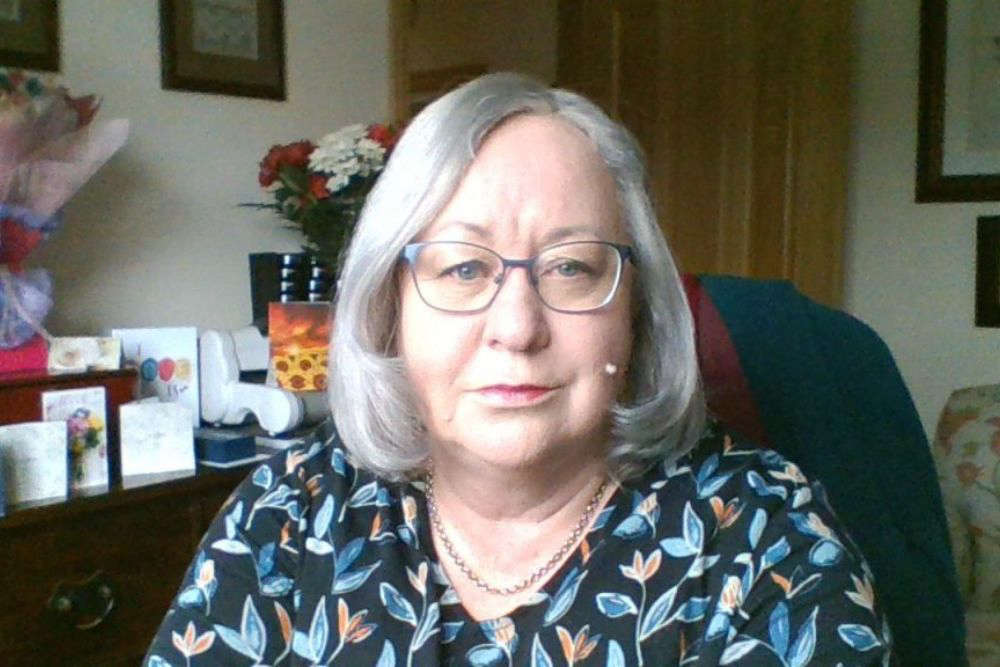 Lockdown internet sensation Jackie Weaver is set to speak at an event in Guernsey to inspire women to get involved in local democracy.
Jackie Weaver drew national media attention when footage of a Zoom call of a now infamous Handforth Parish Council meeting went viral.
She was heralded for her calm but firm handling of the virtual meeting as it became increasingly ill-tempered.
How the story was covered by Sky News at the time:
Women in Public Life invited Jackie to Guernsey.
She will be interviewed by chair Shelaine Green about her life, that meeting and her advice to women.
"She is such an enthusiast for getting involved in local democracy, despite her experiences with the Handforth Parish Council meeting. She's Chief Officer of the Cheshire Association of Local Councils and she does a lot of work with local authorities. She is just so enthusiastic about members of the public getting involved and supporting their local communities, and we hope that comes over when she comes across."
We have big fans of Jackie since that famous parish meeting. We have been watching her career - she has her own podcast now and she has been on The Archers!... We sent her an email (inviting her here) and she very kindly said yes by return."
We're looking forward to her 'plain old common sense' advice, including how to assert yourself in the workplace and how to take charge of your life."
'You do have the authority! An evening with Jackie Weaver' is at the Princess Royal Centre for the Performing Arts at 7pm on Wednesday 15 September.