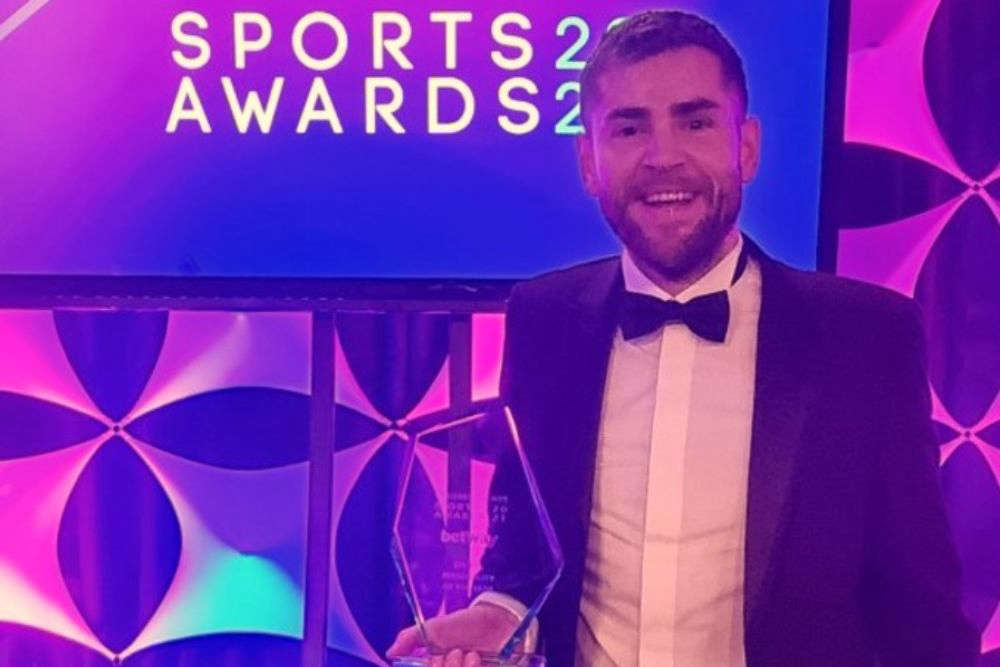 Jersey cricketer Chuggy Perchard has won the 2021 Channel Islands Sports Personality of the Year Award.
Charles 'Chuggy' Perchard won the public vote to take the top honours at the annual prize ceremony, held at Beau Sejour in Guernsey.
He had been nominated alongside Guernsey athlete Cameron Chalmers, Bristol City midfielder Alex Scott and Brighton footballer Maya Le Tissier.
It was a good night for Jersey's cricket team, with Neil McRae's men also taking the Team of the Year Award.
Chuggy told us the trophies topped off a fantastic 12 months:
"Last year was unbelievable for Jersey Cricket - it was probably our best year to date. To win the European championships - six games from six - against the calibre of opposition, was quite special."
That victory means Jersey have a chance to make history and qualify for World T20 competition in Australia.
The prize of competing in a World Cup and rubbing shoulders with the best players in the world is withing touching distance. We are three wins away at a tournament from playing against the likes of Virat Kholi and Ben Stokes."
Coach of the Year went to Jersey Bulls' Gary Freeman. His work has put the team in contention for back-to-back promotions and 2021 saw the team make their FA Cup debut.
"It's a real team effort. We have got a management team, and you wouldn't be getting this award without all the players doing what they do and the commitment they put in, so it a reward for the club really."
Jersey netballer Lily Jones was named Rising Star.
Guernsey's 'nanna netball' Gill Queripel received the Michael Lucas Sporting Hero Award in recognition of her commitment and contribution to the sport over the past 30 years.
"A big surprise! I don't do what I do for awards. I do it because I want to do it, and I enjoy it.
She has no plans to give up;
In two and half weeks time I will turn 70 so who knows? As long as I feel capable to do it, I'll do it."
Olympian dressage rider Sark's Carl Hester was made Champion of Sport.
The Judges Award went to Jersey Reds Athletic.
"It's fantastic for the players, the backroom staff, the coaches, everyone involved with Athletic and the club. It's great to be recognised, and it's quite surprising to be honest." - Myles Landick, Head Coach.