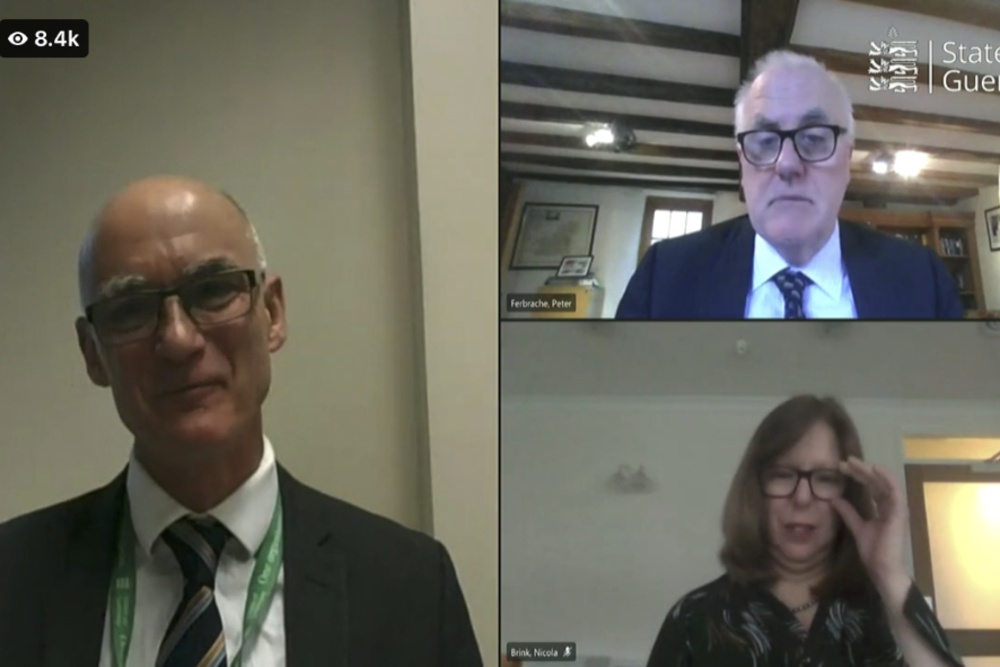 Public Health says the four cases of coronavirus detected on 22 January have been confirmed as the UK variant first discovered in Kent.
The results of the four samples sent to the UK for genetic testing have just come back, confirming what the authorities suspected - that the more transmissible B117 variant is in the island.
Dr Nicola Brink revealed the details during Monday's press conference.
"We sent off the first four cases that we received on 22 January for genetic typing. All four of them are the UK variant of the virus, all four are the B117 variant that was initially described in Kent.
"Now the findings actually fit in with our understanding of what's happened to us because we felt we were seeing an extremely rapid spread of the virus in a way that we simply didn't see in the first wave. So we suspected that it was caused by a variant and indeed that is now confirmed. So I think that is important information and helps us understand as we move forward."
21 new coronavirus cases have been detected in the latest 24 hour period, and 17 people recovered.
Guernsey now has 366 known active cases of Covid-19. 206 people are waiting for their swab results.
Ten people are in hospital with the infection. Two are residents of the care home where an outbreak was reported on Friday but who are not receiving medical treatment for the virus.
Two patients are in Intensive Care.
Dr Brink says, as of lunchtime today, there have been no new positive cases - the first time that has happened since the outbreak began on 22 January.
She described it as positive that the number of cases where the source of infection is unknown is declining. Of five classed as being from 'unknown community source' at the weekend only one remains completely unexplained.
All children and staff who have returned to school settings today were tested in advance. Two teachers have tested positive.
There has also been a further case picked up in a staff member at another Guernsey care home.
The CCA will meet on Tuesday, and an update on lockdown measures is expected at Wednesday's press conference.
Deputy Peter Ferbrache has urged islanders to remain vigilant. He has also said that the cause of the outbreak remains unknown.
"I've had people say to me 'you're trying to hide something!'. We are trying to hide absolutely nothing. We're giving good news as well as bad news, but we're quite prepared to give bad news.
"What we're saying is the cause maybe people not complying with travel restrictions, or self-isolation rules, but equally it could be accidental, somebody looking after someone in isolation touches some cutlery quite accidentally and then the virus is spreading. We simply do not know so please do not speculate. No body is seeking to protect anyone and no one is seeking to hide anything."