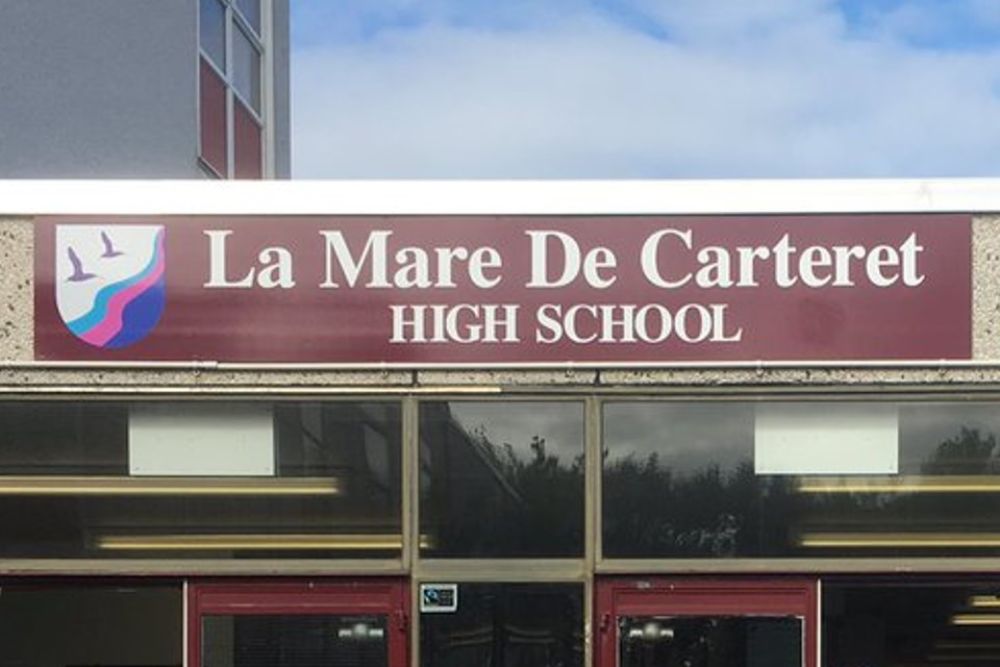 Plans to rebuild La Mare de Carteret High School as part of Education, Sport and Culture's three school model have been ruled out.
The committee has chosen Les Varendes to join Les Beaucamps and St Sampson's instead.
They say the rebuild would cost in the region of £30m more than using Les Varendes, and that cannot be justified especially under the current financial pressures.
The Committee's proposals are due to be published on 28th May and debated by the States on 14th July.
ESC says they've written to La Mare de Carteret staff and parents today to explain its decision.
If the States agrees to introduce the Committee's model, it has pledged to support everyone who feels unsettled by the changes that will follow that decision: school staff, students, their families, and the wider community
Deputy Andrea Dudley-Owen, President of the Committee for Education, Sport & Culture, said:
'When we announced publicly in March that our preferred model for the future of Secondary and post-16 was three 11-16 schools and the creation of a post-16 campus where the sixth form centre and The Guernsey Institute are co-located, we also confirmed our preference for two of the schools to be at Les Beaucamps and St Sampson's sites.
"We confirmed at that stage both La Mare de Carteret and Les Varendes sites remained options under consideration for the third school, but that more work was needed to evaluate them before we finalised our recommendations to the States.
'We have spent a lot of time reflecting on the right thing to do – the right proposals to take to the States. For the last few months our thinking had been that we would give the States the choice of the location of the third school, but as the project has progressed, within the context of the emerging financial circumstances, we know a rebuild of La Mare simply does not make sense financially given an additional cost in the region of £30m than using Les Varendes.
"After a lot of soul searching and discussion, we've decided the proposals we take to the States will not include the rebuild of La Mare as an option for the third 11-16 school. We joined the Committee knowing we would have to make some tough decisions and this has been by far the hardest, but we cannot shy away from doing what we believe is right for Guernsey."