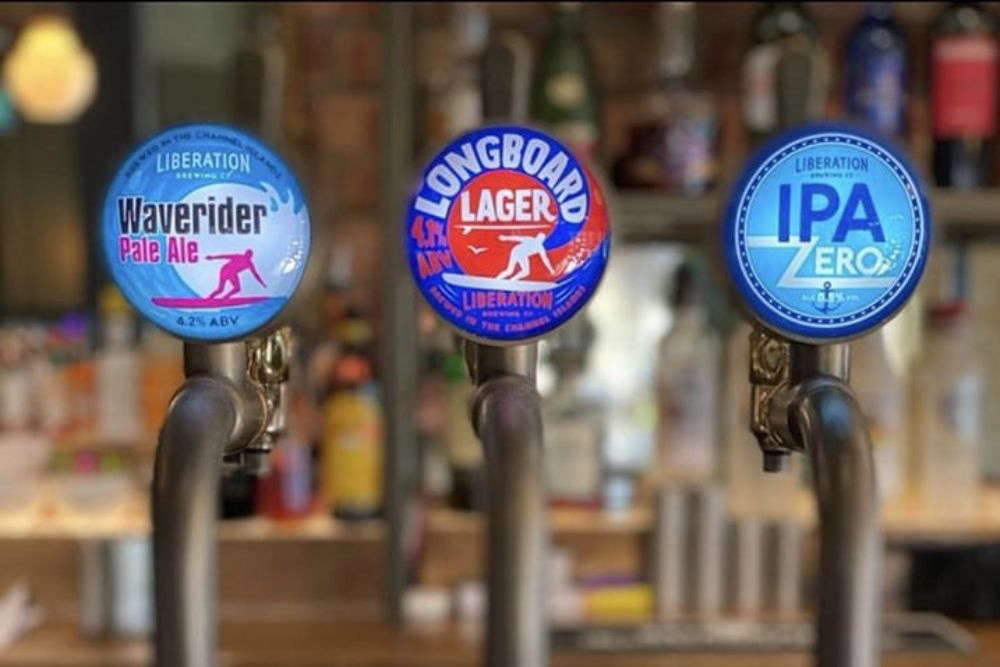 The Liberation Brewing Company has launched its first low alcohol drink.
Liberation IPA Zero will be available on draught at pubs in Jersey and Guernsey from the 21st of March.
The 0.5% alcohol ale is said to echo the company's original Liberation IPA recipe - with a blend of English, US and New Zealand hops.
The brewery is entering the growing market for alcohol-free drinks, said to be worth £143m.
"According to ONS data (Office of National Statistic), a fifth of Brits are now teetotal, making them an obvious market for alcohol-free adult drinks. The NoLo market is only going to grow in popularity as consumers demand more choice.
"It's vital that, as an award-winning brewery, we continue to innovate, keep up with changing tastes and create products we know our customers are going to love." - Tim Hubert, Managing Director.
Liberation IPA Zero will be on tap at Jersey's Five Oaks, the Old Court House, Post Horn and Le Hocq and Guernsey's Thomas De La Rue and in 330ml bottles.