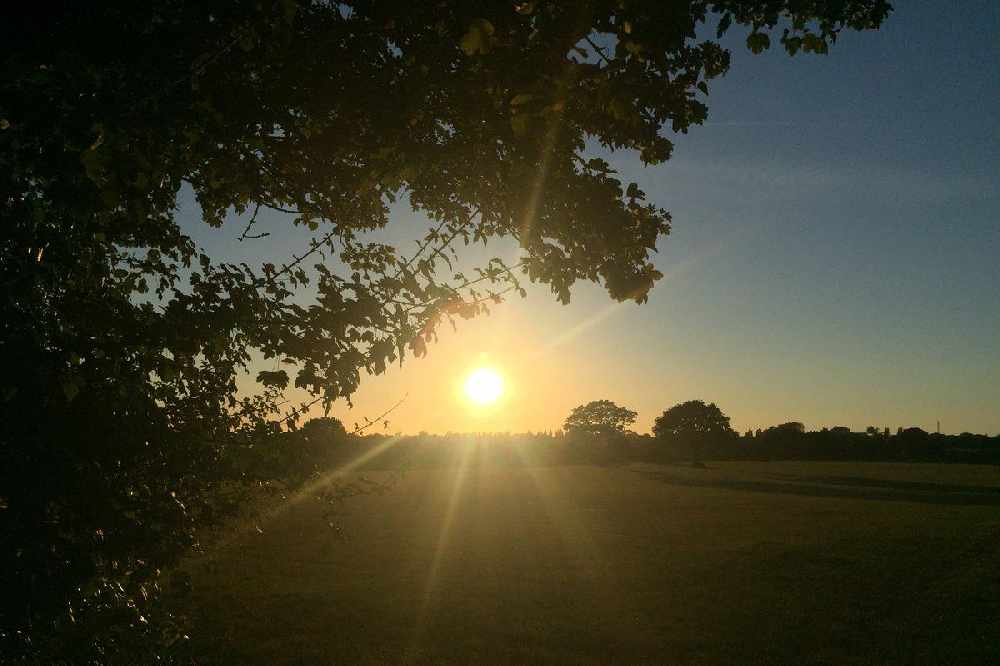 March was milder, sunnier and drier than average.
It was the fifth mildest March on record for Jersey and the sixth mildest in Guernsey.
Guernsey basked in 34 hours more sunshine than is usual for the time of year, with a total of 169.3 hours.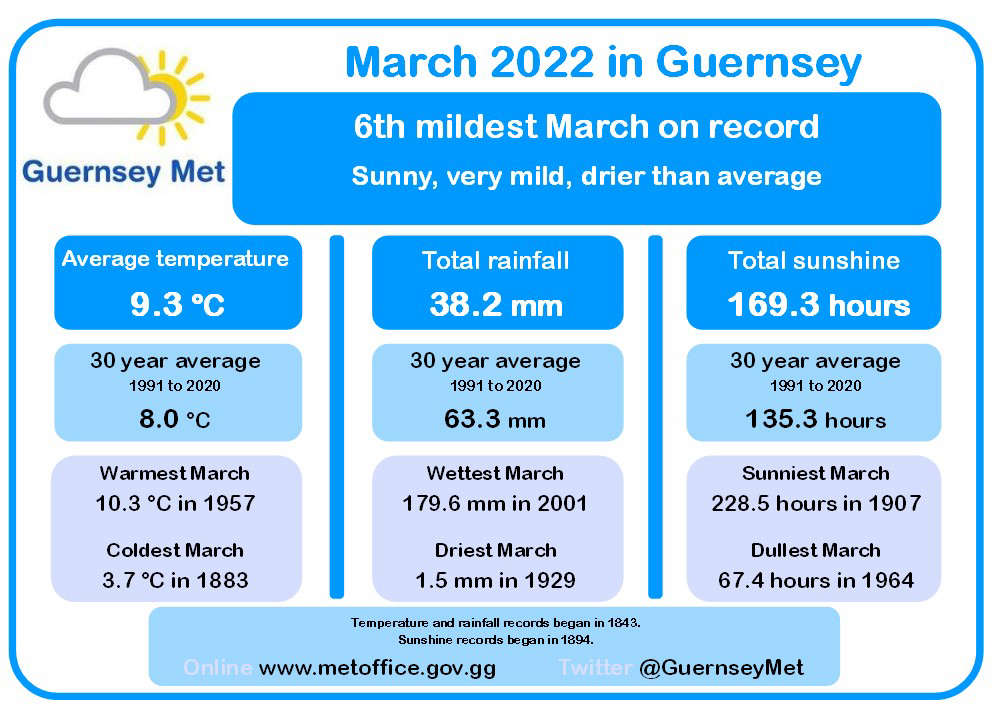 Jersey fared even better, with the sun shining for 53.5 hours more than the 30 year average - 208.3 hours in total. That made March 2022 the sixth sunniest on record.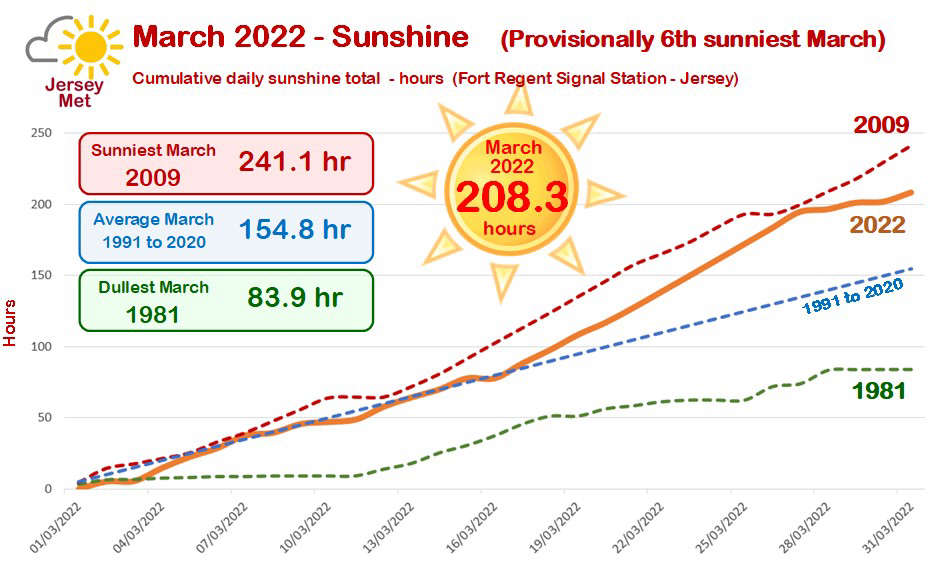 There was less than 50 millimetres of rain recorded in Jersey across the month. 21.7 millimetres fell on a single day, on the 1 March.
Guernsey was even drier, with just 38.2mm of rainfall.
Jersey's average temperature was 10.2C, compared to the average 8.8 C, but while highs of 17.4C were reached on 25 March, temperatures plummeted to just 7.8C by the last day of the month.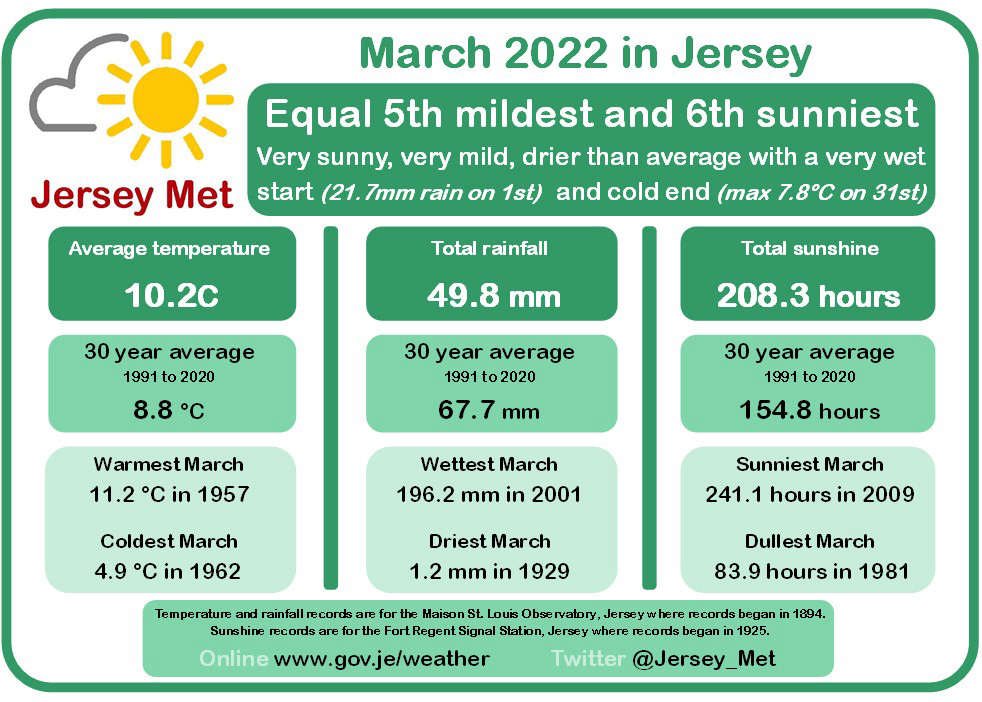 All data provided by @Jersey Met.