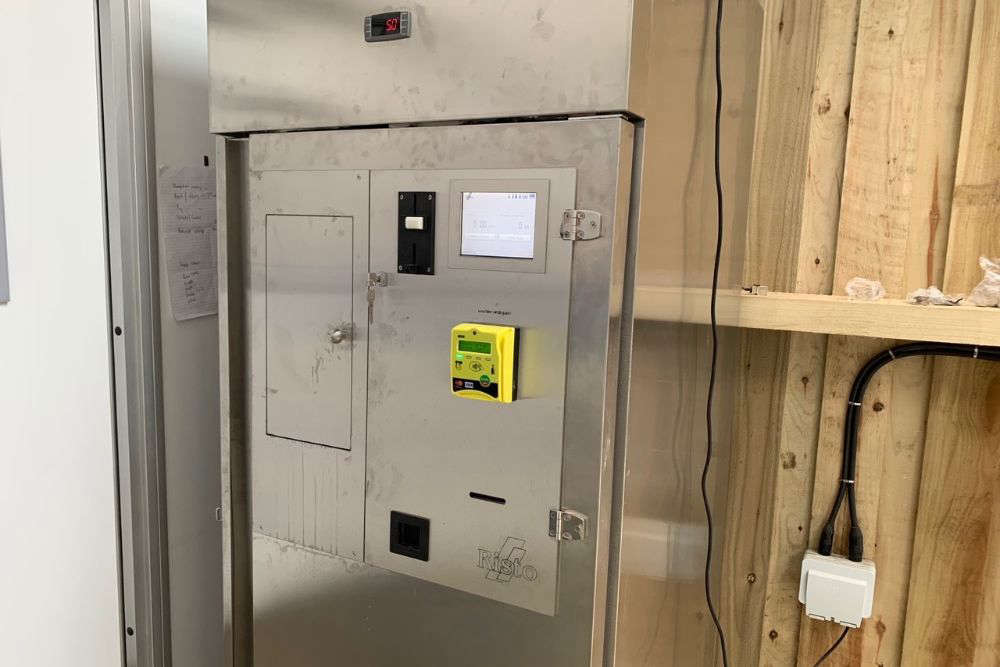 Sark's new dairy farm is now providing self-served milk and a station where islanders can make their own milkshakes.
The parlour and processing units are officially up and running, although bottles of milk are not on shop shelves yet.
Jason Salisbury says visitors to the farm can now help themselves to the milk they need at £2 per litre using card payments.
"I've got milk going through a vending machine here on the farm at the moment. This is our first time of selling it. The idea is that people will come to the dairy, buy their milk from the vending machine - we've got some bottles here so they can either bring their own bottle or have a bottle supplied - and they can just put their money in and get the milk out.
Environmental Health came over on Monday to look at the structure and the process of it, and I put a batch through on Tuesday and the pasteurisation process was really, really good with it. We had the results through from a bug-count of it really and that was really good as well, so we're very pleased that the quality is there and the cleanliness is there.
Once I get my bottles here, which should be in the next few weeks, I'll take it out to the shops with the labels… and then we'll put some cream into some hotels and that sort of thing. It's really a case of gently gently at the moment. I should think that by the end of the summer towards early autumn we should be where we want to be."
A syrup station means that islanders can also make their own flavoured milkshakes in the dairy.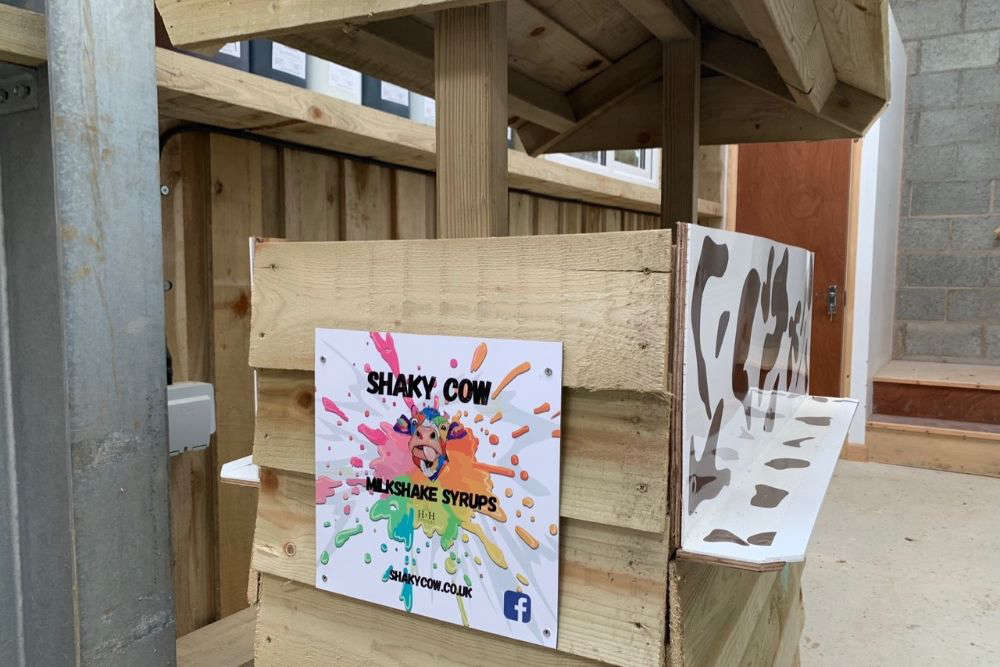 The farm is currently processing 120 litres of milk a day from nine cows. More cows will be brought into the herd in September as some of the cows currently being milked will dry off by then.
Mr Salisbury says it's likely he will be milking a total of 20-25 cows by the time the dairy is fully-established.
"When the cows came over from Guernsey they were obviously producing a lot more milk but I forecast to take a hit because of two reasons. One is because a cow, when you move her mid-lactation, the milk yield will start to drop off anyway because of a change of environment and she's missing her mates. Then also we're changing her food and milking technique and everything else. So we're expecting a drop of about eight litres a head and that's exactly what they've done.
We're feeding home-reared grown barley and grass and hay. So everything is Sark-fed with Guernsey cows to produce Sark milk."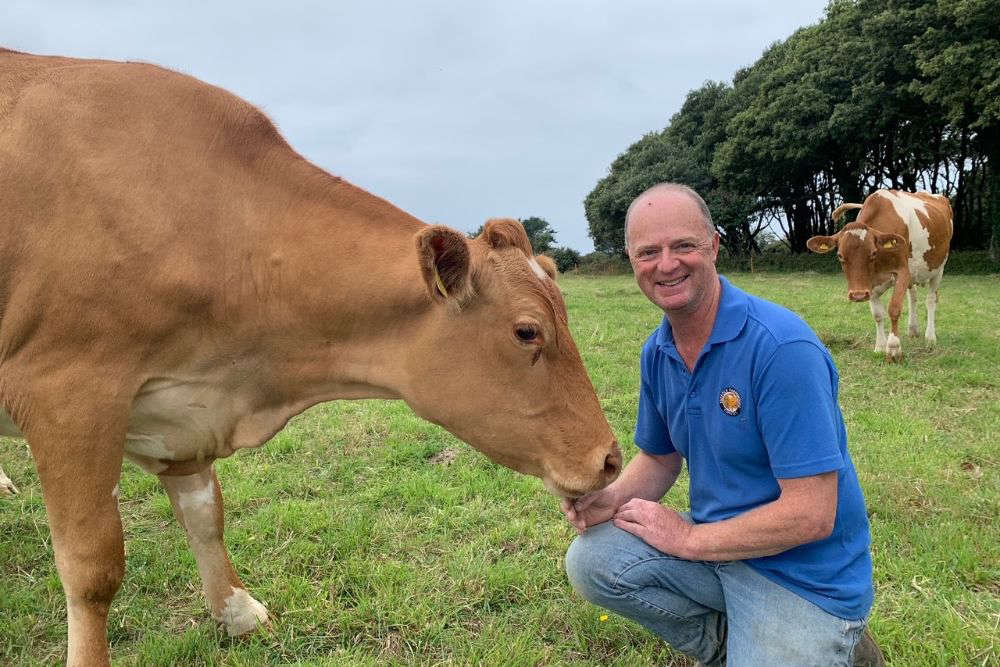 Katherine Salisbury will be making three types of cheese once the couple's move from Suffolk is complete. There will be a semi-hard rind-wash Sark gold, a soft Sark blue with a delicate taste and a Sark brie.
Mr Salisbury explains how the roles will be divided on the farm.
"When she comes over not only will she be producing all the cheeses, she'll do all the processing and doing the cream but she's also a vet as well so we're hoping that she'll be an island vet as well.
We're quite keen on involving other farmers around on the island as well, so Gavin, for instance, will grow the barley for us and do the hay-making that sort of thing so I can concentrate on the cows. Then if we've got surplus milk we can send that milk out or then get calves on the ground. We can sell those calves to certain other farmers around, and then supply the abattoir and which then we can grow Sark-fed meat."
Depending on demand for the milk, the Salisburys may also look towards producing their own yoghurt in the future.