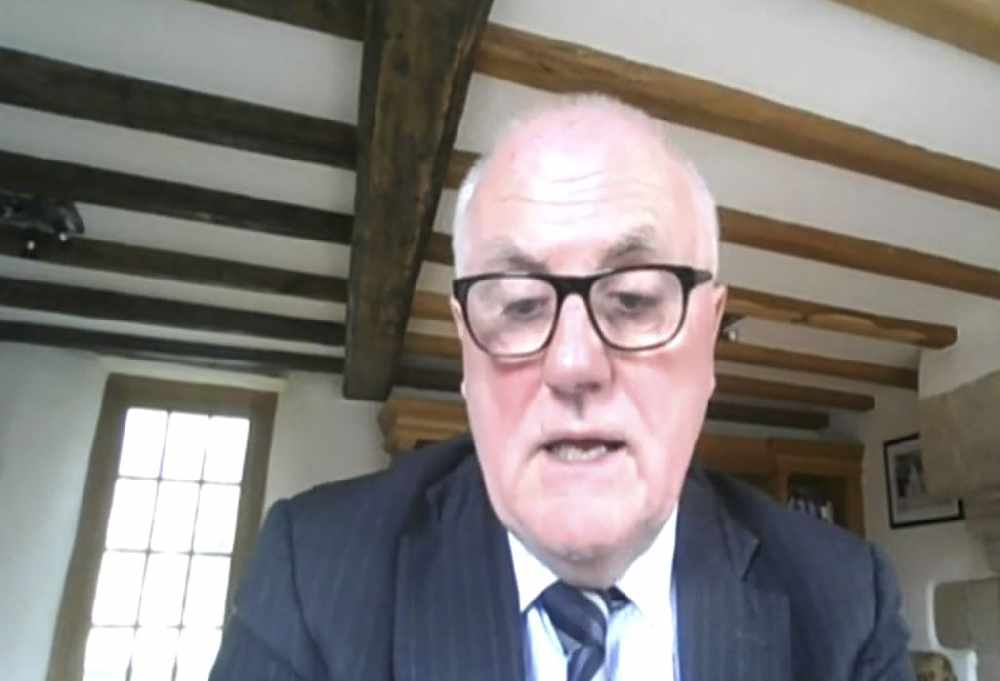 Guernsey will move to Stage 3 of its Lockdown Exit Strategy on Monday 22 March.
The Civil Contingencies Authority has confirmed the decision, and a return to 'normal life'.
Guernsey is the last part of the Bailiwick to reach the final lifting of coronavirus restrictions, following Alderney and Sark earlier this month.
Full lockdown began on 23 January. The first step in relaxing rules happened on 22 February, with the move to Stage 2 here on 8 March - which allowed schools and shops, restaurants and many other businesses to reopen.
Stage 3 means:
Return to a normal level of activity within the Bailiwick, with social, recreation and business activity able to proceed. No requirement for social distancing or face coverings.
Return to a normal level of business activity within the Bailiwick, including nightclubs.
The reintroduction of the Bailiwick Bubble -allowing isolation-free travel between the islands.
Non-essential travel elsewhere will be permitted, subject to the mandatory 14 days isolation on arrival.
Dr Nicola Brink says the move to Stage 3 will go ahead on Monday unless 'something untoward' were to happen in the next few days - but that they were 'not expecting this to be the case'.
Guernsey has gone 18 days without a new Covid-19 case. There continues to be one known active case of the virus and that patient remains in hospital.
Chief Minister Deputy Peter Ferbrache has thanked the whole island community for their actions in enabling Guernsey to reach this point.
"It's a huge achievement by everyone in Guernsey to finally be able to remove the remaining restrictions that have been in place for the past two months. It hasn't been an easy time and my thanks go to everyone for how they have followed the lockdown rules, helped us bring the virus under control and saved lives.
"We have not come through this second wave unscathed, and we will not forget the person who lost their life. We will not forget those who are still suffering the health impacts of COVID or those whose mental and physical wellbeing has been impacted by having to lockdown for a second time.
"But we know without having acted to swiftly introduce the lockdown and without everyone coordinating their effort to stamp out the virus once again, the consequences for our community would have been far worse still. We protected our health service, kept our vaccine programme
moving forward and prevented a much higher loss of life.
"While we will be keeping restrictions in place at our borders for a little while longer, we are getting closer to that tipping point where more of our community is vaccinated and we can begin to allow more travel. We have good reason to be optimistic as we look forward."
Deputy Heidi Soulsby says islanders must continue to report Covid-symptoms and stay at home if they feel unwell.
"Most important of all is to stay at home if you are feeling unwell with any of the Covid-19 symptoms. Don't attend big events, don't go out to the shops, don't go to work and employers please don't pressure your staff to come in if they have those symptoms. Instead please encourage them to report their symptoms and get tested.
"Some other jurisdictions are dealing with a third wave. We don't want to join them and we can avoid it if we all act responsibly. The earlier we pick up cases the earlier it is to manage and for our Track & Trace team to do their work."
She said face coverings will be optional, but people should consider wearing them in crowds or enclosed areas.
Government financial support for most businesses will end on Monday 22 March.
The next CCA press conference is scheduled for Friday 26 March at 1pm.