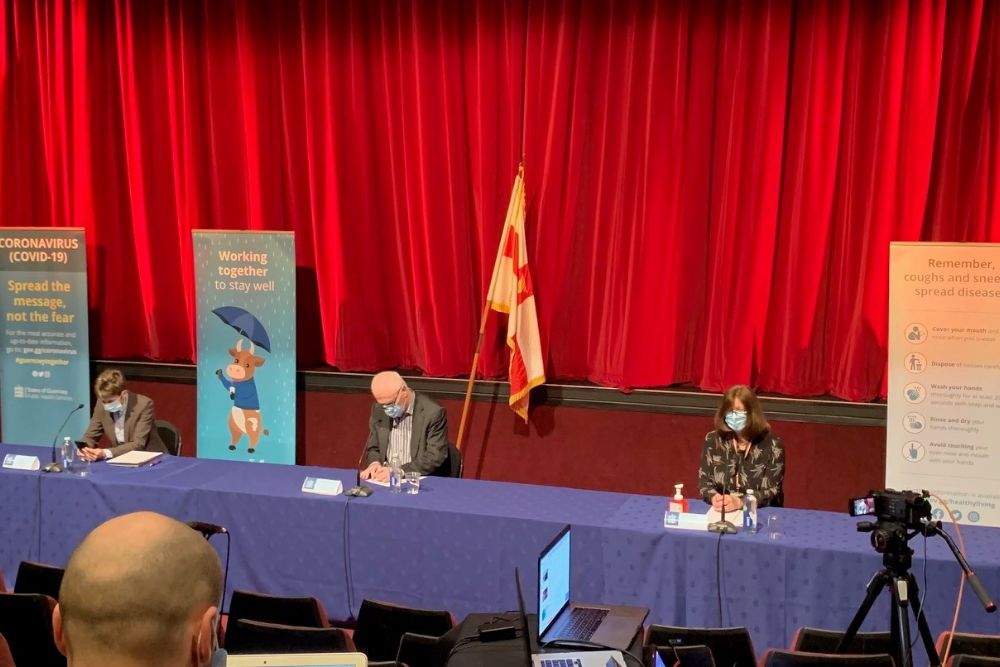 There are now 35 people known to have Covid-19 in Guernsey.
On Saturday there were 15 known active cases. Two people have recovered and seven new cases were found overnight, six are contacts of known cases and there's a new case of community seeding.
However, during today's media briefing Director of Public Health Dr Nicola Brink announced a further 20 new cases which will be reflected in the statistics on the gov.gg test results page.
Dr Brink confirmed that contact tracing and testing has continued since the four cases were identified late on Friday that appear to be the result of community seeding and which triggered Saturday's lockdown.
She says: "Yesterday, through our testing processes, we detected a further seven cases. Six were identified through our contact tracing and a further community case was identified.
"We then carried on testing overnight and took off two further runs and identified a further 20 cases, 19 were contacts and a further community case."
Two people are in hospital.
Dr Brink had confirmed that another school has been identified as a place of interest.
At Saturday's media briefing the Director of Public Health said year 8 pupils at St Sampson's School would be tested for Covid-19.
She said that as well as the second school, which hasn't yet been named, other places of interest are likely to be identified in the coming days.
Dr Brink had these words of praise for the pupils who have already come forward for testing:
"I was speaking to the nurses at the testing tent this morning and they said their behaviour was exemplary. They said they were helpful, cooperative and polite and a real credit to their school, so thank you to those pupils individually and thank you also to the school."
The Chief Minister has paid tribute to islanders for their swift action to comply with lockdown since it was announced on Saturday lunchtime.
Speaking today, Deputy Peter Ferbrache had this message for the community:
"The simple aim is to minimise contact as much as possible.
"Speaking personally, I'm so impressed with the way that the community has reacted since this became a live issue early yesterday morning The roads are much clearer, people are ordered when they go to the shops, people are showing why this is such a special community."
The clinical helpline responded to 240 on Saturday, compared to an average of 30 calls on weekends prior to the lockdown announcement.
More than 300 people have emailed in response to an appeal for anyone at the Ship and Crown or Crow's Nest between 18-20 January to come forward.
Public Health says it will be in touch with all those people to arrange a test. The authorities have asked to patience, and also that islanders answer their phone to their private number.
More than 400 swabs were arranged on Saturday, but a further 72 people could not be contacted.