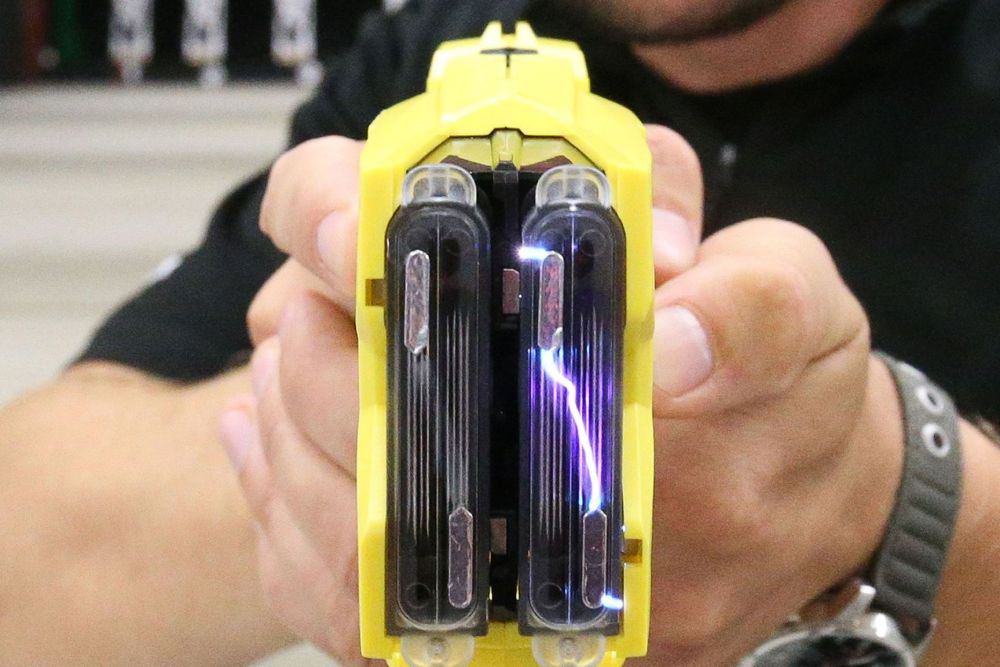 More law enforcement officers are being approved to carry tasers to incidents across the Bailiwick.
In 2020, officers were authorised to attend dangerous call-outs with tasers 42 times. That's compared to 29 in 2019.
Head of Bailiwick Law Enforcement Ruari Hardy says the number doesn't mean that the devices were fired 42 times.
"Fortunately in 2020, we may have taken tasers to incidents, we may have drawn a taser and sought compliance of an individual by threatening use of tasers but we never fired a taser. So, I think that's really good evidence that it does work. Previously, in some situations, we may have had to deploy firearms officers
Say for example, we have a person who is threatening themselves with a knife or is threatening another person with a knife, officers will attend with a taser so that's what counts as a taser deployment. When they get there, they may be able to resolve that incident without cause to take a taser out or point a taser at anybody - but we have to document the number of times that we authorise the deployment to specific incidents."
In the UK most officers are being trained to carry the devices. However, in the Bailiwick most of the officers who are already trained are firearms-qualified.
Mr Hardy says he wants to increase the number of officers in Guernsey and Alderney getting qualified.
"We do have the capacity for most of our experienced officers to deploy taser. So, we have broadened our use of it because it's considered a less lethal option, so the outcomes of using a taser are more often than not less impactful than if you send officers with firearms.
"We have a selection process, officers with less than two years' service couldn't put themselves forwards for it. Officers who wish to carry taser apply and there is a robust selection process and then there is a nationally-accredited training course for any officer carrying a taser which is accredited by the College of Policing. So, any officer in Guernsey who is carrying a taser has been through a very robust selection process and training process."