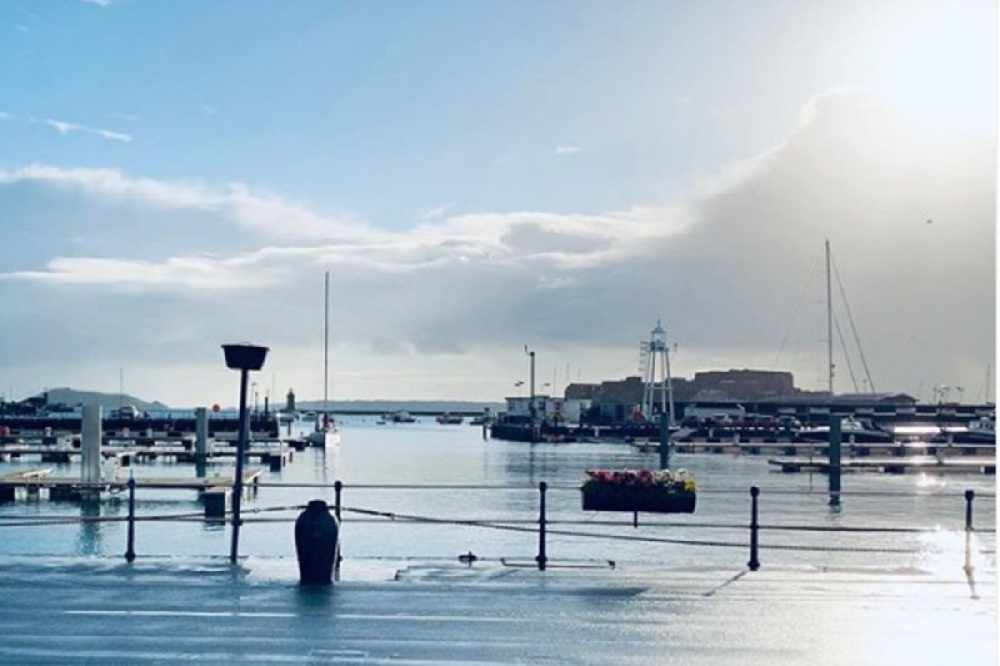 There is set to be more space to eat al fresco along the Quay this summer.
Extra outside dining is being introduced on a trial basis between June and October.
Environment & Infrastructure says it is keen to explore how it can enhance areas of the seafront and support the local economy, especially during the summer months.
It's hoped the move will boost the island's hospitality sector as it recovers from the impact of the two coronavirus lockdowns.
If approved, the trial will see the footpath between the Crown Pier and Mora Restaurant used for al-fresco dining, with a new walkway along part of the unloading bay.
Planters will be placed along the edge of the northbound carriageway, paid for by the bars and restaurants involved in the trial.
The States says the changes have been done in consultation with businesses in the area, and there are adequate alternative unloading bays nearby.
The owners of Gusto, Pingquay, Balthazar and Mora have made a joint statement:
"All the businesses involved in the project are excited about the prospect of the enhancement of the Quay. For a long time locals and visitors alike have asked for more al-fresco opportunities. Together with the States of Guernsey we believe this proposal starts to deliver an enhanced seafront experience."
Guernsey Chamber of Commerce has welcomed the move as adding to the 'feel' and 'experience' of a thriving town.
As the island's largest business organization, we are mindful of any impact from traffic deviation or restriction on the retail sector and beyond so welcome this trial in a format which can operate without disruption to general vehicle or pedestrian flow.
We have previously called for a simplified and less costly version of permissions needed to operate al fresco. Chamber will continue to devise and support initiatives which help all sectors of the economy to recover and do well in today's challenging business environment.
Deputy Lindsay de Sausmarez, President of the Committee for the Environment & Infrastructure, says the popularity of al fresco dining at Seafront Sundays has highlighted the potential and she hopes this will give the public even more reason to use and enjoy the Quay.
Economic Development President Deputy Neil Inder says it aligns with his committee's aim to revitalise town.