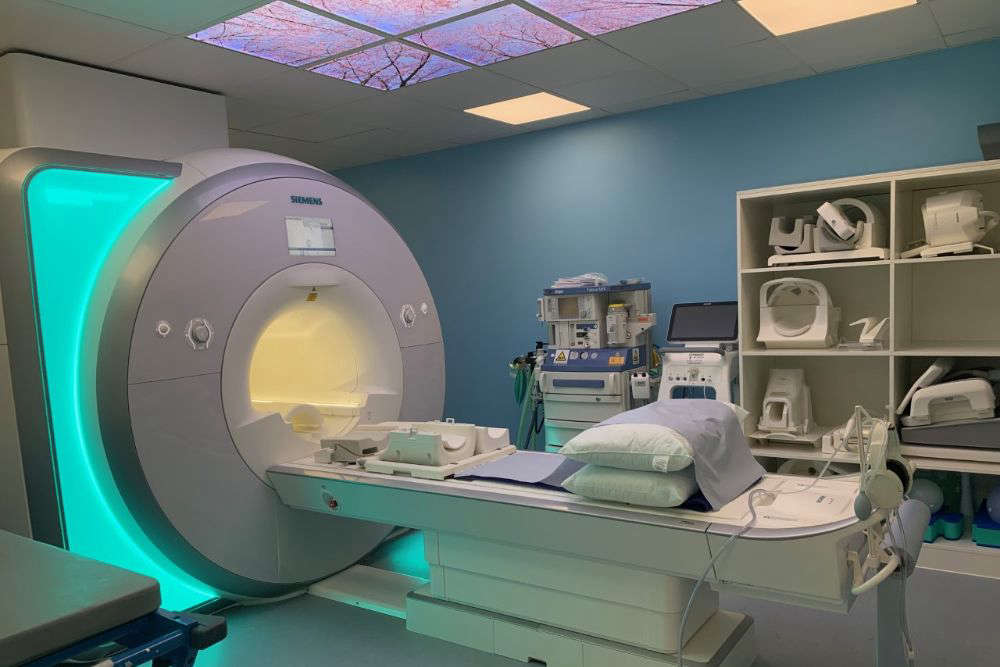 Guernsey's Princess Elizabeth Hospital has officially launched its new MRI machine suite that could help reduce phobia responses.
Radiology services manager Alastair Richards says some patients have avoided attending appointments altogether in the past due to claustrophobia.
"All the service-users that have come in have said how much nicer the scanner feels, how much more welcoming, how much space and light - even though it's exactly the same room that we used to have the old scanner in. But this new one looks better. It helps cut down on the feeling of claustrophobia because of the imaginative use of space and light."
The new £1.3 million machine is around 20% quieter than older models and the suite includes 'mood lighting', as well as custom ceiling panels for patients to look at while they have to lie still.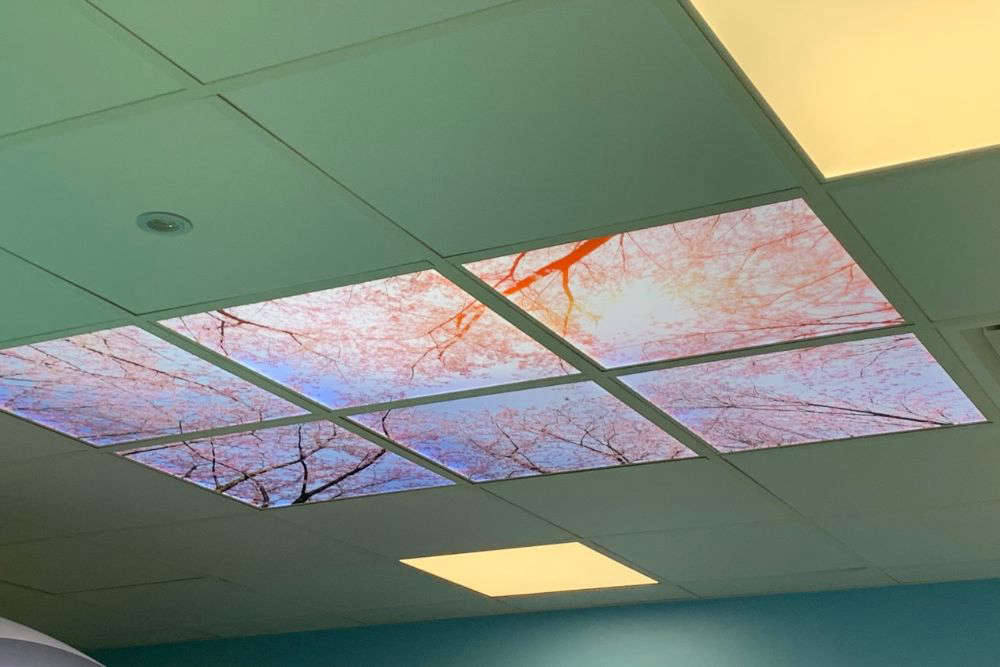 Alongside internal mirrors that trick the eye into seeing open space in front of patients' faces, the scanner is now faster and more detailed.
Mr Richards says the modern model will help the department as it becomes busier.
"MRI scans are on the increase. Every year we're being requested to do more and more. MRI scans can be used for a range of examinations within the body. It used to be the domain of just soft tissue and joints, but now we find that we're using it for oncology, cancer care, cancer treatment and all manner of neurological [issues].
The brand new scanner, that we've had now for just over six months, is able to scan much more numbers of examinations and it's able to do them a little bit quicker. But, most importantly, it does them to a greater degree of detail - so the impact of that is that people get a better diagnosis for every one of the MRI scans that they have."
The increase in demand for MRIs across Guernsey means around 6,500 islanders a year are being scanned in the hospital.
The suite's makeover, which was paid for by Friends of PEH who raised £14,000, was supposed to be unveiled in December 2020 but that was put on hold because of the pandemic.
Members of the Friends of PEH attended the opening of the suite to see the results of their efforts in the group's shop and operating a daily trolley on the wards.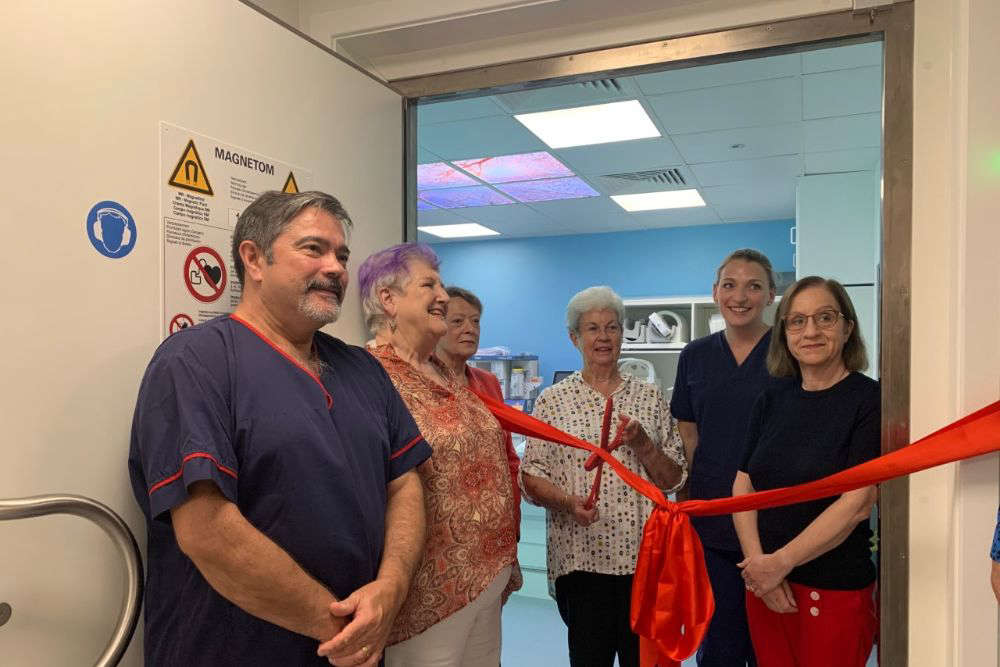 Barbara Minter, chairperson, explained how the decision to spend the £14,000 came about.
"I say to all the wards, if you want something that you can't purchase through your normal purchasing channels then put it in writing to me and I'll put it to the committee. Give me a ball-park figure of how much it's going to be and we'll discuss it.
I think this is amazing, it's lovely. The fact that they can change the colour of the lights and with the lovely trees above you, it will just make such a difference to anyone going through the scanner. I think never having seen it, one would lose one's fear of it.
It's very nice to have been invited up to do this and really just to show all of our patrons what we do with their money, and that it's used wisely."