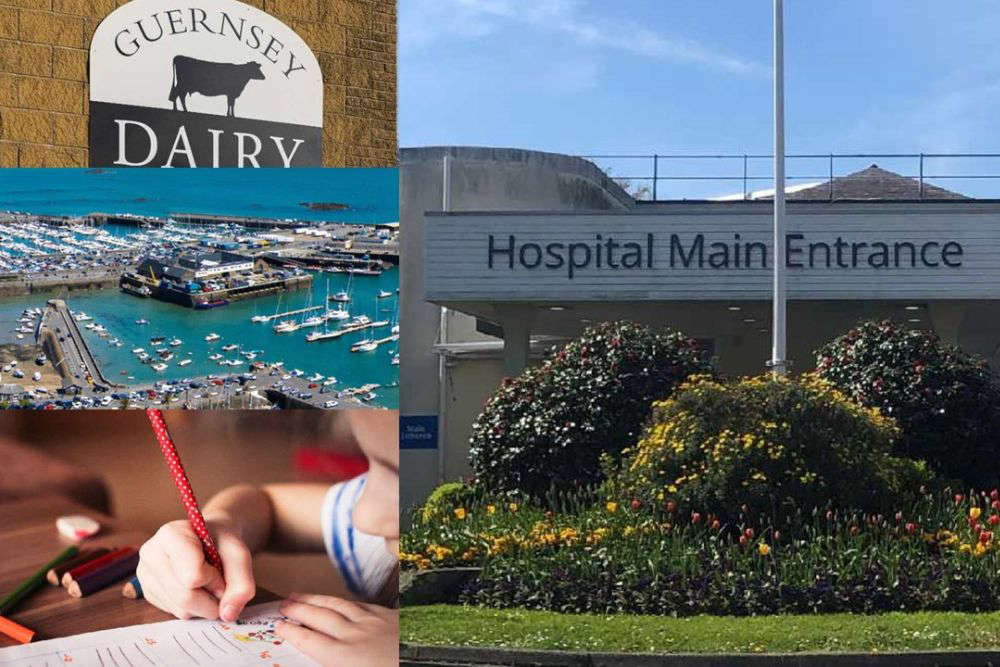 Projects to improve Guernsey's hospital, harbour, police station, dairy, and airport runway could all be delayed, under Policy & Resources proposals to cut back on spending.
Policy and Resources have completed a review of Guernsey's planned spending on major projects, otherwise known as the capital portfolio.
From this, the deputies have compiled a list suggesting which of those projects should be prioritised and receive the funding to go ahead as previously agreed.
The senior committee warned when GST failed to get approval in February, that this kind of spending review and cuts would be necessary.
P&R estimates these suggestions for curtailing and pausing capital work will save Guernsey between £150 and £200 million in the current government's term.
This graphic shows how the projects have been prioritised: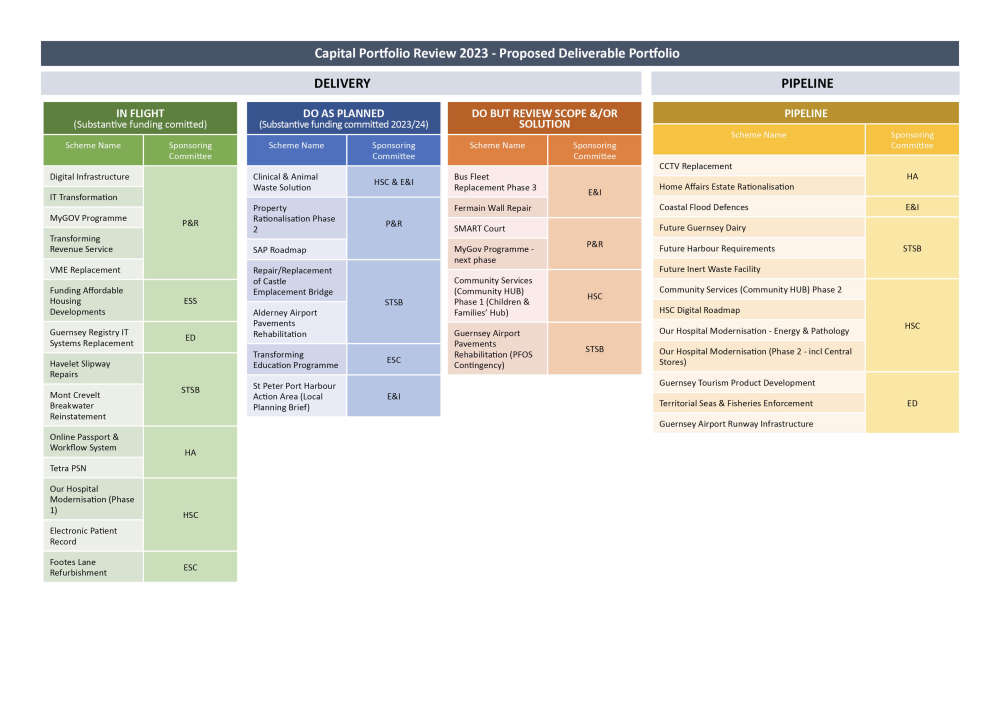 The next phase of the multi-million-pound redevelopment of the hospital is one of the projects on hold, or in the 'pipeline', as P&R calls it.
Phase 2, which focused on improving the overall layout of the site was due to start next year and be completed by 2028.
P&R warned that the predicted cost of the next phase had more than doubled since 2019, during a Scrutiny Panel last month.
This decision doesn't affect stage 1 of the modernisation, which is already underway, but leaves the next stage without a firm start date.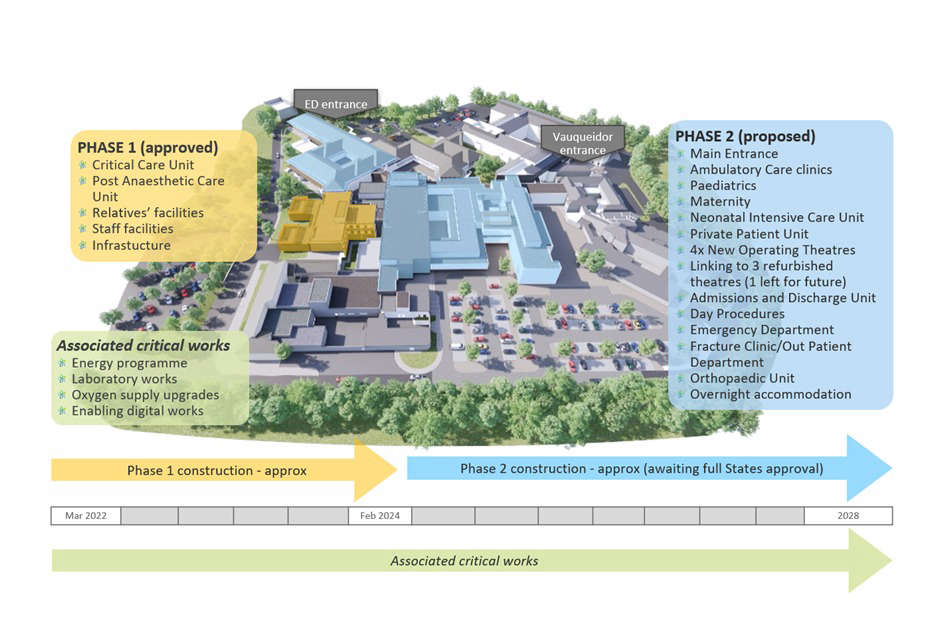 P&R President Deputy Peter Ferbrache says it is unfortunate these delays are necessary:
"There is not a project on this list that isn't worthwhile and should not be done.
It's not as if we thought, 'Oh well that's a terrible project let's review it, and let's not do it'.
This is just doing things in what we believe is the best order."
The States Assembly will be asked to vote this summer on the proposals to amend the capital programmes.

Deputy Ferbrache says new timescales for the delayed projects will be created in the future:
"We're saying, 'look here is the things we can do in the next 2, 3 or 4 years'. Beyond that, other things will be considered. Maybe we will be able to come up with some sort of timeframe by then (July), but I'm certainly not going to guarantee it."
While patients look set to have a much longer wait for further improvements at the hospital, an overhaul of schooling in Guernsey will go ahead.
The Transform Education Programme is in the "Do As Planned" category.
Deputy Ferbrache says the committee has agreed this is of high importance:
"Education (reforms) has been kicking around for a number of years, since the States made a decision to get rid of selection (11 plus exams).
And some of our buildings in relation to that are second-rate, and we don't believe that Guernsey should offer anything other than a first-rate education system."
He added that he is uncertain whether these proposals will get enough support when they go to the States in July - "You can never tell in a democratic assembly."