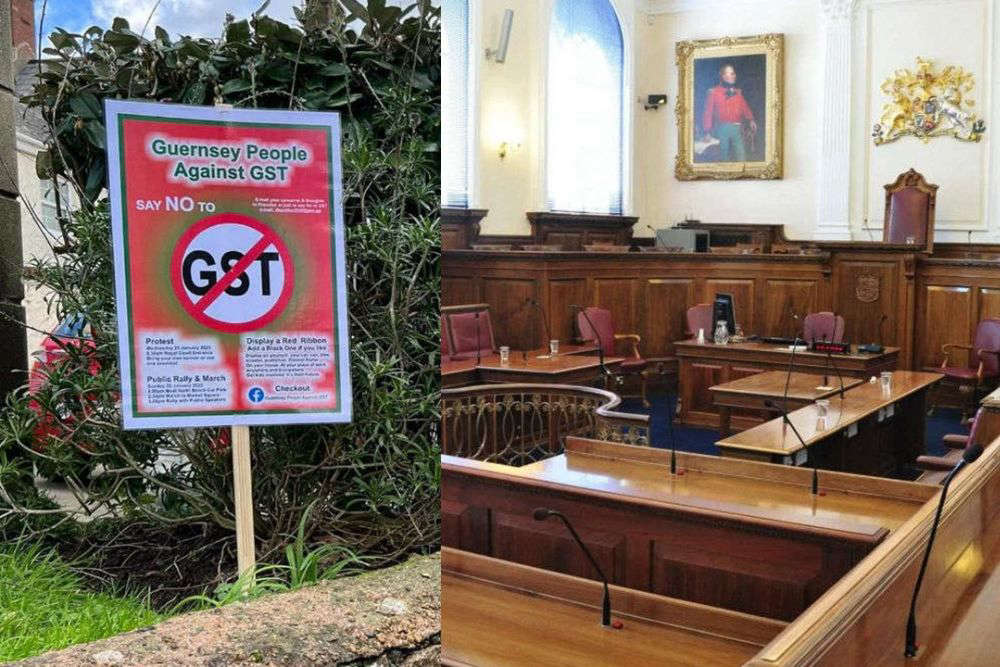 Deputies in Guernsey have failed to make a decision on tax reforms.
Deputies have failed to make a decision on closing an £85M predicted funding gap in the public purse.
All the five options. A through to E, failed to secure enough votes to be carried.
It means that no decision has been made on the predicted, but often questioned, multi-million pounds gap between what the States spends verses what it brings in.
Crucially, a decision on GST has also been shelved.
The tax and benefits reform debate began in January and has now taken up more than 6 full days.
From the beginning, politicians on both sides of the GST divide have argued that the 'worst decision, is no decision' but that is how the debate has ended late on Friday evening (17 February).
Voting on Option A, the original GST proposal from P&R, fulfilled all the pundits' predictions and failed. It received 15 votes in favour and 25 against.
P&R's other options also failed but by even heavier margins.
The Soulsby - St Pier 'Fairer Alternative' shocked those expecting a decision by losing on a technicality. In the States a vote drawn is a vote lost. Option D got 20 votes for and the same number against, twice, after a recount. It therefore failed.
The 'we must have a decision' option E, laid reluctantly by deputy Peter Roffey, also failed, by a lesser margin of 21 against to 18 for and 1 abstention.
The vast majority of the technical amendments put to the Assembly after the crucial five options passed overwhelmingly.