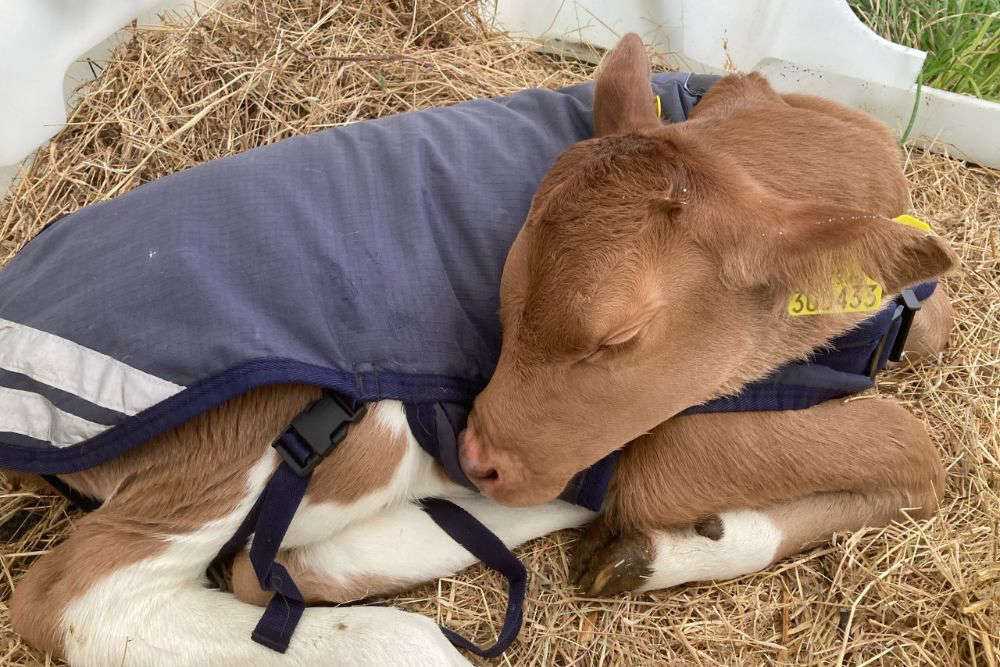 Guernsey's grass grazing herd has two new additions, born just last week.
Two purebred Guernsey calves, born in local farms last week (24 & 24) have joined La Societe's Conservation Herd.
This brings the total number of cattle in the herd to eight.
Since 2014, the animals have been used to maintain and improve Guernsey's grasslands and enhance its biodiversity.
Their hooves and waste naturally sculpt and nourish the soil, while they primarily graze on dominant grass species, allowing more delicate flowering plants, such as orchids and buttercups, to grow.
Herd Manager Dave Bartram says this is good for Guernsey:
"Grazing cattle certainly increases biodiversity, there have been surveys undertaken that show an increase in birdlife, plant life, and bugs."
The herd is transported around 14 different, mainly coastal, grazing spots throughout the year.
He explains why this method of land management is better than using modern machinery:
"If you cut you just cut to a single height, but my boys will go out and graze sometimes right down to the ground, and sometimes they leave some tufts and so you're creating multiple habitats.
If you've got more habitats then you've got more wildlife coming into the area.
If we go back 100 years, Guernsey's farmers would put their cows out to graze - so we're kind of going back to what was done then."