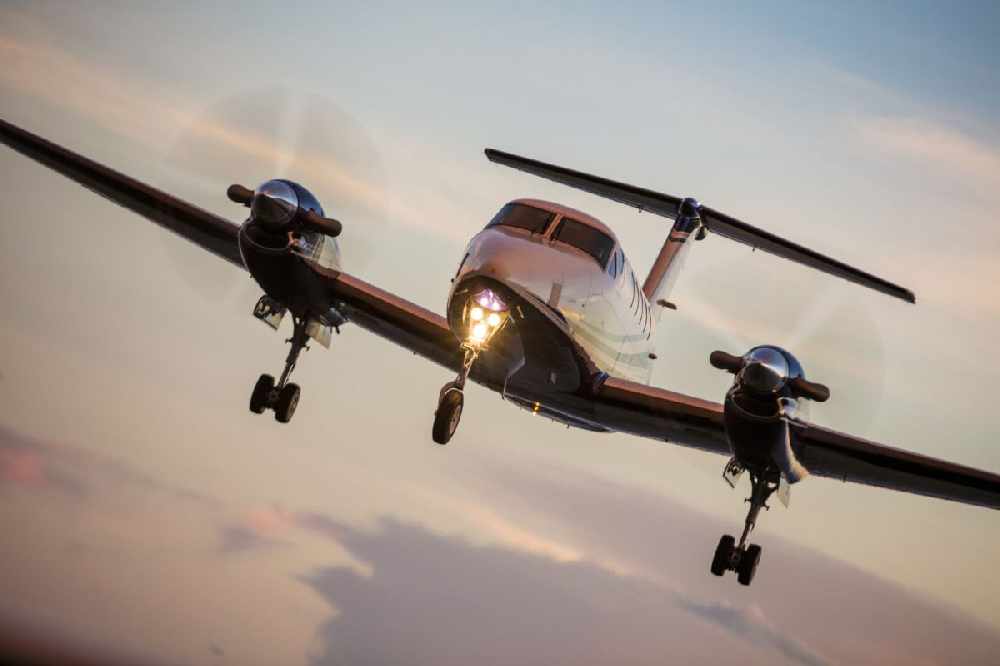 Credit: Gama Aviation
The contract for the Channel Islands Air Ambulance service has been transferred to Gama Aviation on a five year term  - with the option to extend to ten.
It follows an agreement with the Government of Jersey and the States of Guernsey.
The Beechcraft King Air B200 aircraft will provide a 24-hour, year-round service, airlifting patients needing specialist treatment that cannot be provided locally between the Channel Islands and UK hospitals.
The deal took effect at one minute past midnight on Sunday 18th July. Capital Air Ambulance - which has had the contract since 2013 - transferred all services, assets and key personnel to Gama Aviation.
The islands' governments say the move has been made with the aim of 'securing the long-term sustainability and resilience of the service'.
Gama Aviation has provided air ambulance services to NHS Scotland for nearly three decades.
We're told patients will not notice any visible change.
"We are delighted to have been awarded these important contracts by the Government of Guernsey and the Government of Jersey. Given our focus on special mission service provision, our existing aviation facilities in Jersey and our Beechcraft Authorised Service Centre in Bournemouth, we are ideally placed to deliver a long and successful partnership with each Bailiwick." - Neil Medley, Group COO.
The Channel Islands Air Ambulance makes around 280 flights a year - mainly to Southampton, Oxford and London hospitals.