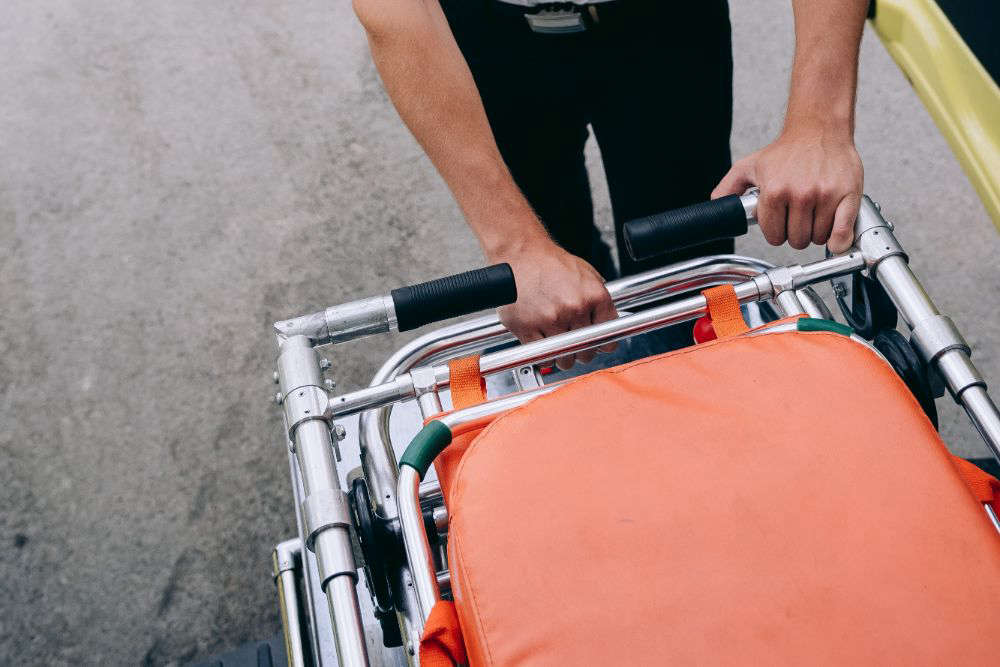 The States of Alderney says the drive to find a new full-time qualified paramedic for the Ambulance Service is underway.
There has been criticism that the States had been dragging its feet in fulfilling the recommendations of an independent report on the Alderney Ambulance Service.
The review by the UK's Association of Ambulance Chief Executives found that the service had been operating inadequately and unsustainably and that it asked too much of its one full-time paramedic and volunteer staff.
Boyd Kelly, the chair of the General Services Committee has apologised for the delay in making changes:
"It should have been done within three months of the current system being put in place but it wasn't. I wasn't involved then. Myself and my current colleagues are determined that we will put the recommendations in place and have a sustainable, long-term ambulance service.
"The recruitment process is well underway, and hopefully we'll be able to increase our establishment of trained paramedics. We make no excuses, just an apology for the situation at the moment. It isn't sustainable, it should be sustainable, it's now being corrected.
Housing pressures across the Channel Islands have meant that many essential workers have struggled to find comfortable and affordable accommodation in the Bailiwick. Boyd Kelly says he has been assured the new paramedic's requirements will be prioritised:
"Accommodation for all essential workers is tight at the moment. But I have to be honest, the need to house any paramedics that come over to assist us will take top priority. I have been informed that we will be able to house them."
The report highlighted the lack of any pharmacological governance processes in place, which Mr Kelly admits has been time-consuming to resolve.
He has also said the urgent requirement to recruit volunteers is being addressed.
The States of Alderney General Services Committee is due to meet next week to endorse these proposals, after which further details are expected to be given about future arrangements for the Ambulance Service..