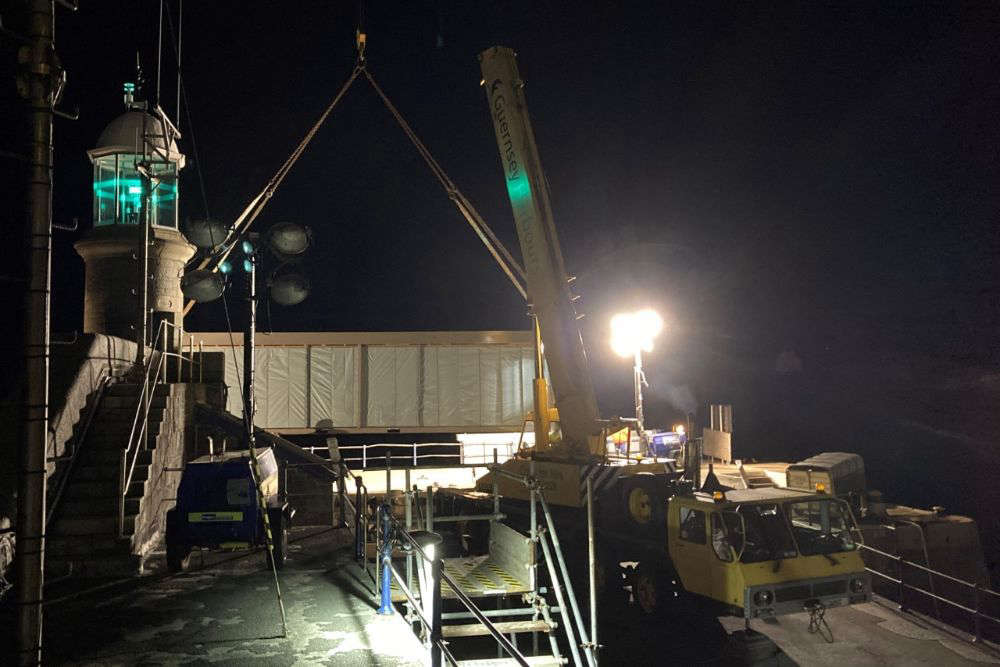 VTS - the maritime equivalent of Air Traffic Control - is moving to a new building at the end of White Rock Pier.
The original Guernsey Vessel Traffic Service building was knocked down a decade ago.
Since then, VTS has been operating from a cabin further along the pier.
A new signal station is being installed on the site of the previous building.
"As we've grown from people a local port control service to a full-scale Vessel Traffic Service we basically outgrown the cabin we are in. We have had new systems come online so this is basically about having a modern 21st century working environment." - James Way, VTS Manager.
It will be home to two VTS operator positions on the first floor, and a server room and 'breakout space on the ground floor.
Guernsey VTS is the first point of contact for all commercial and leisure boats coming into the harbour.
Its seven officers manage maritime traffic within St Peter Port, St Sampson and the approaches, 24 hours a day, 365 days a year.
Harbourmaster Captain David Barker says the investment in the new signal station will enable Guernsey Ports to deliver a 21 st century VTS service that complies with international standards.
The £320,000 project is expected to be completed and fully operational in early 2022.