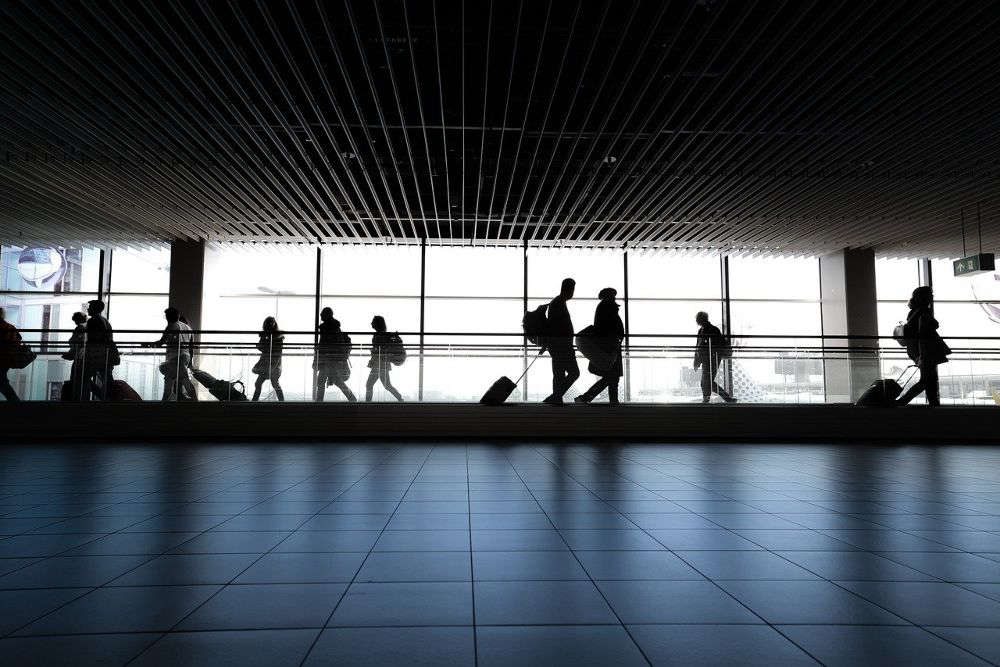 The CCA is maintaining its current border and travel rules, despite the prevalence of cases rising in the UK.
The Civil Contingencies Authority has agreed not to change current border policies, including the 'blue' channel which means fully vaccinated arrivals from the Common Travel Area (UK, Jersey, Isle of Man and Republic of Ireland) can travel to the Bailiwick without any testing or self-isolation requirements.
Covid case numbers have been rising in parts of the UK, and the CCA considered whether to bring in special rules for certain areas - but it has decided not to.
The Scientific and Technical Advisory Cell (STAC) has recommended no change at this time.
The CCA says it will continue to monitor data from all UK and Common Travel Area regions and data relating to travel into the Bailiwick.
Public Health says vaccines provide protection against infection, and uninfected individuals obviously cannot transmit. Therefore, vaccines are effective at preventing transmission in that respect.
It says emerging data suggests that even when fully vaccinated people do become infected, the likelihood that they will transmit the virus on to others is less than in unvaccinated people.
''This may be because their viral load is typically lower. However, any fully vaccinated person who does develop symptoms must come forward for testing immediately.''
Between 1- 4 July there were around 2,300 journeys into the Bailiwick. 85% of these travellers were 'blue' arrivals, meaning they were fully vaccinated and so were not tested or required to isolate.
The CCA insists high levels of testing across the community are still taking place, 'including testing of symptomatic cases, surveillance testing, as well as testing all unvaccinated arrivals'.
It says case numbers remain low and no one is in hospital here with the infection. .
Dr Nicola Brink, Director of Public Health said:
"We're constantly looking at new data both locally and internationally and more and more we're seeing data that gives us confidence our advice to the CCA remains appropriate and proportionate. The vaccination programme is making a real
difference. Locally, 93% of our adult population (over 18s) have had at least one dose of vaccine, with 70% being fully vaccinated.
"We know prevalence is rising steeply in some UK regions and we did carefully consider whether additional measures for those regions made sense but knowing many of our arrivals are fully vaccinated and present a low risk to the community is important and mitigates any risk.
"The evidence that we have for fully vaccinated travellers is that they are less likely to become unwell, less likely to require hospitalisation but more importantly, even if they do become infected they are less likely to pass the virus on to other people.
"Importantly, we have to look at mental and physical well-being. From my perspective going into lockdown was actually quite easy because it was a singular decision. But coming out of lockdown is far more complex. We're not only looking at the risk aspect of the virus, but also the mitigation of the vaccination programme but also that wider consideration of the mental and physical well-being of islanders."