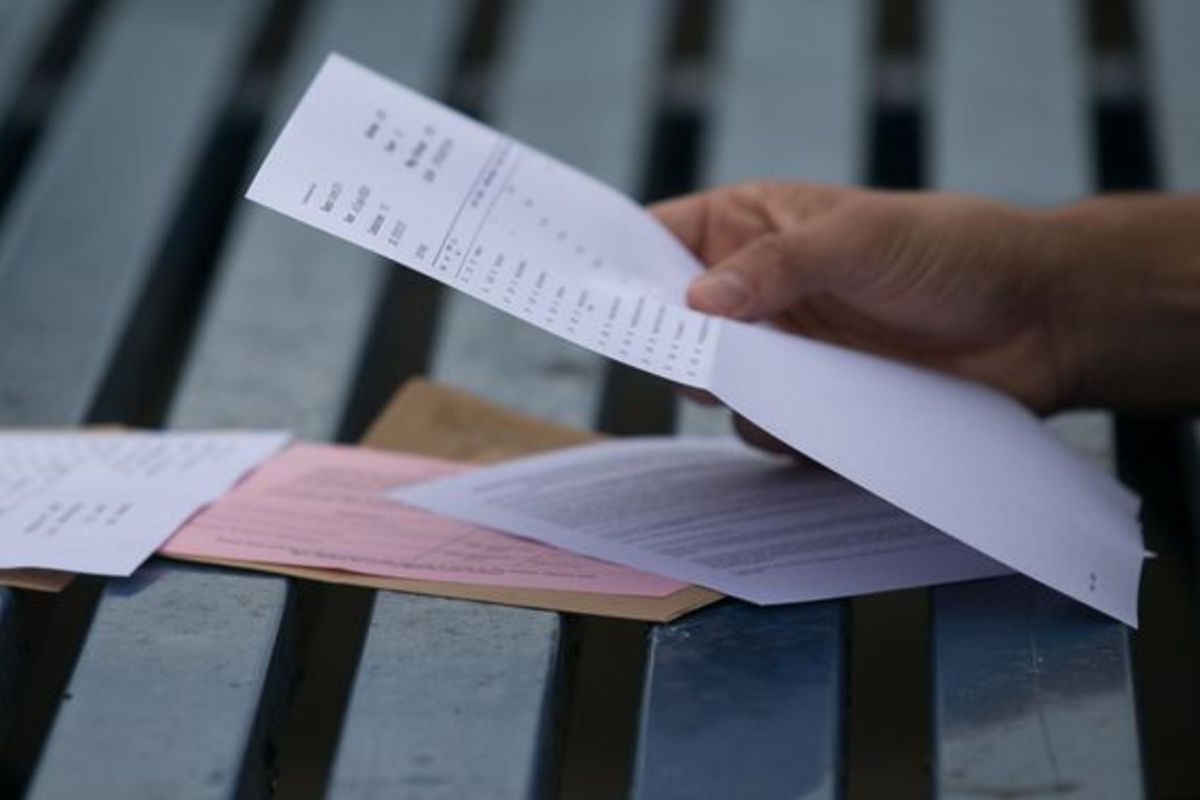 Students in Guernsey have again achieved a higher pass rate than their UK counterparts.
2020's A Level and other Level 3 results have matched up to the high standards of the year's International Baccalaureate results.
The overall A* - E and equivalent pass rate for the Bailiwick is 99.8%, with 30.9% of A Level and IB certificate entries receiving A*/A or equivalent.
In England the A Level A*-E pass rate for 2020 is 98.3%, while the proportion of A*-As is 27.9%
The exams were cancelled because of coronavirus, and grades have been calculated instead.
The process was set by the UK government and regulator Ofqual, with marks being determined by teachers based on past performance and standardised using a national model.
Guernsey's Education authorities have confirmed that those who aren't satisfied with their results can appeal on the grounds of valid mocks.
More details are still to be announced, but ESC is adopting the same arrangements as schools in England.
" In order that our students are not disadvantaged, our Committee is announcing that the Bailiwick will adopt the changes made by the UK Education Secretary in the past 24 hours. Essentially this means that valid mock exam grades will be an additional ground for appeal against the grades students receive on their results days.
In relation to A-levels and equivalent qualifications, appeal forms are being prepared for students in case they are needed and has started an analysis of mock exam grades to assist students where appeals are considered justified. Our Committee has set aside funding for appeals and for students to sit their exams again in the autumn term if necessary, although this is not a decision to be taken lightly and students and schools will go ahead with re-sits only where there is a good case for them and after full discussion. Students and parents who have concerns or questions should discuss them with their school." - Matt Fallaize, ESC President.
Students are being assured lots of support and advice is available to them, and there is an expectation that universities will be more flexible because of this year's unprecedented circumstances.
"Universities are well aware of the situation this year and may exercise a greater level of flexibility for students whose grades do not meet the conditions on places offered. However, if any young person finds themselves in a position where they have sadly missed out on a university place, staff at The Grammar School and Sixth Form Centre and The Guernsey Institute will be available to offer advice."
Ladies College is reporting a 100% pass rate, and says 21 of 47 students achieved at least ABB.
Elizabeth College says results there are 'very consistent' with last year with a 100% pass rate and 82.8% grades A*/C.
The Class of 2020 has been widely-praised for showing resilience and determination.
Those Island FM spoke to at the Grammar School earlier were pleased with their grades and satisfied with the way they have been determined.
" I think it's kind of fair - I would have worked for the grades that I got."
"It's very surreal because we didn't have the control of the grades in our hands, it was in the teachers' instead. But I think it has turned out alright."