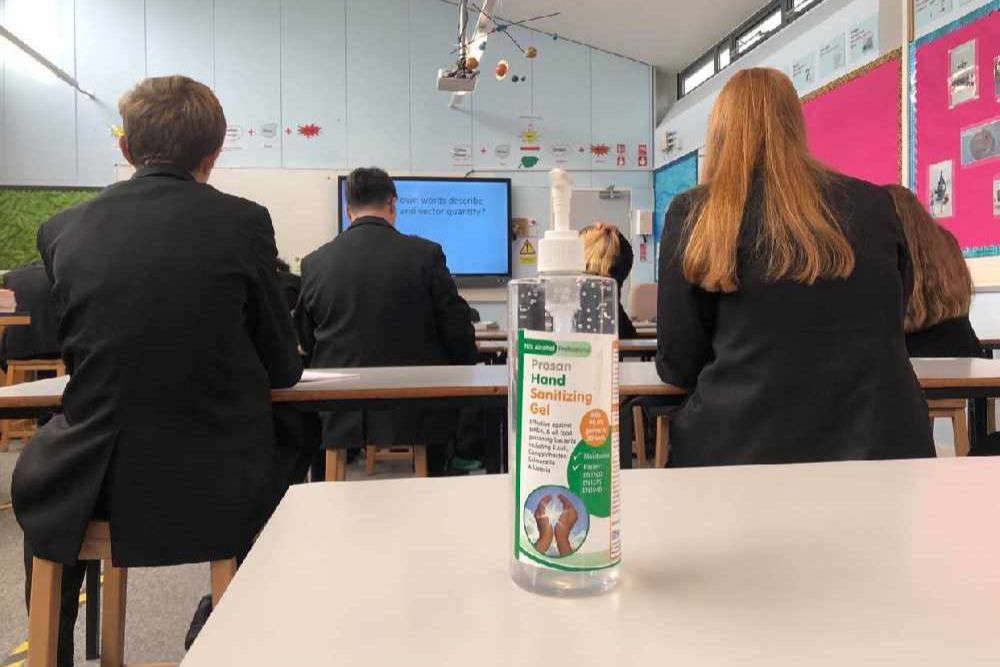 Headteachers are writing to parents saying children who are identified as direct contacts will stay in school as much as possible 'to avoid disruption to their education'.
Public Health officials are circulating the letter to parents as schools have gone back this week following the summer break.
Anyone identified as a direct contact can still go to school, but need to have a negative lateral flow test result every day for 10 days.
They won't be able to attend school activities or sports clubs though.
Headteachers are writing to parents reassuring them that measures are in place to reduce the risk of spreading Covid-19 at school. The letter says:
"If your child is identified as a contact of a positive case, you will receive a letter from Director of Public Health Dr Nicola Brink MBE. This letter will be sent to you from the school and it will contain information and guidance on the steps we would ask you to take.
The intention of Public Health is to keep students in school who have been identified as contacts of a positive case, to avoid disruption to their education, as long as they do not have Covid-19 symptoms and carry out lateral flow tests every morning before attending school for a 10-day period.
Your child will also be asked not to attend any in-school or outside school activities/sports/clubs (including those that take place in the evenings or at weekends) during the 10 days in which they are taking daily lateral flow tests. This is extra risk mitigation and is based on the priority being to keep your child in education so their learning is not disrupted. However, this will be reviewed in the first week of October once the impact of the opening of schools has been assessed."
Most cases should be those who have shared a classroom with someone who has tested positive during lessons.
Officials are reminding parents that children shouldn't be sent to school on any day if they are showing symptoms of coronavirus.