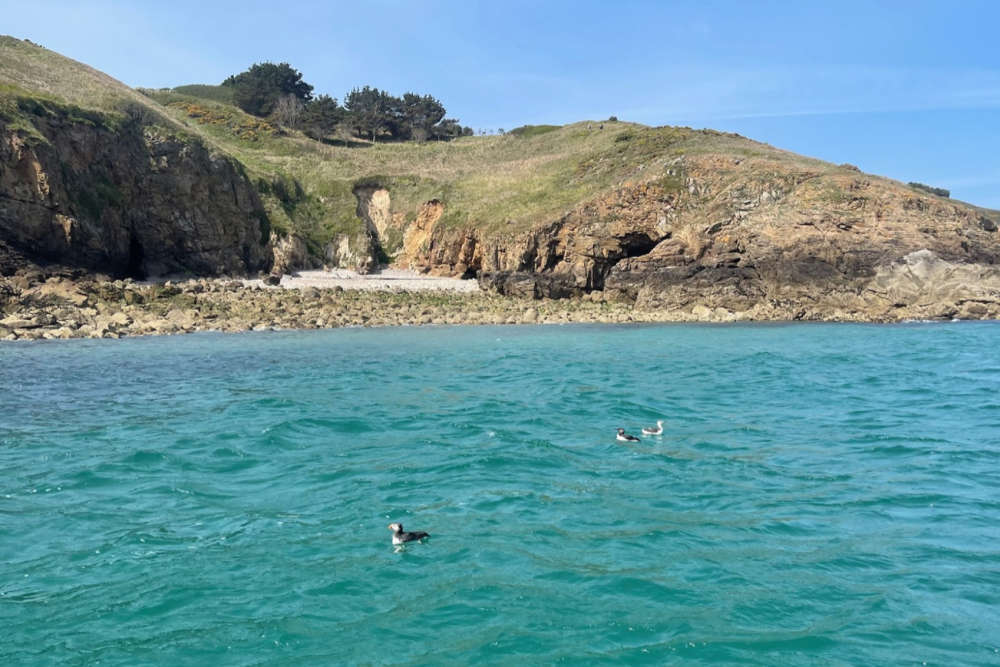 Credit: GSPCA
The GSPCA has released a puffin back into the wild for the first time.
Earlier today (29 April), Guernsey's animal shelter took a trip with the recently rehabilitated puffin back to Puffin Bay.
GSPCA Manager Steve Byrne explains why it's not often they have puffins in their care.
"It is rare for us to rescue puffins as they spend most of their life out at sea, and it is extremely rare for them to survive in captivity long enough to rehabilitate them so today is a very big day as it's the first-ever puffin release from the GSPCA."
Pedro had been rescued first from Lihou where he was covered in oil.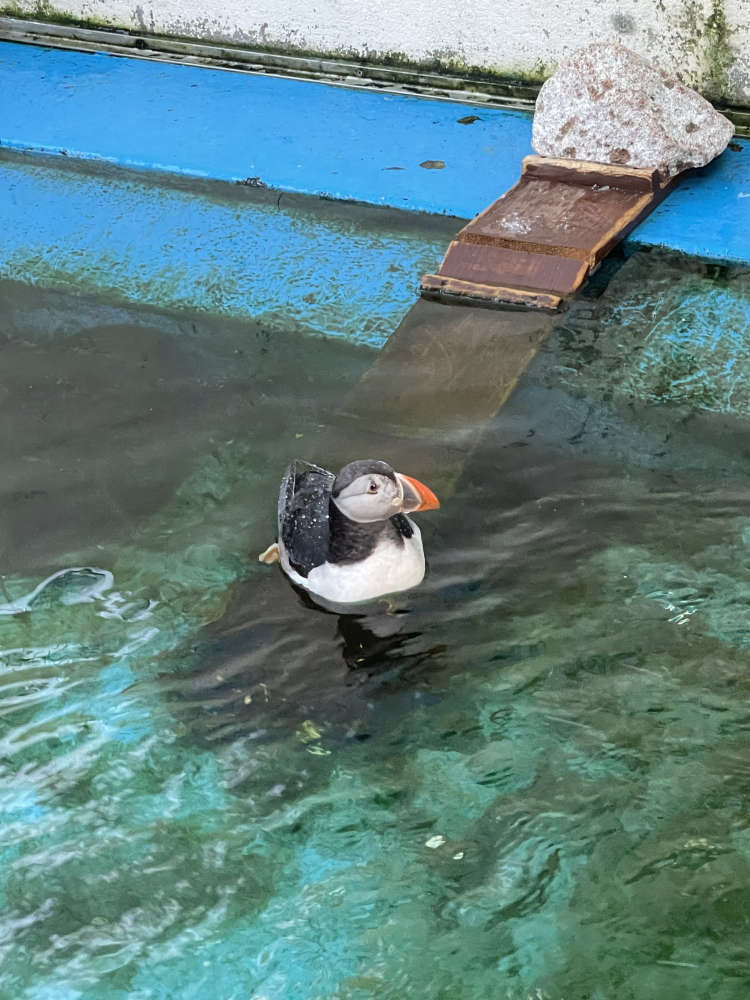 He's spent two months in the GSPCA's care where he has made two guillemot friends that were rescued around the same time.
Valentine was discovered in Fort George on 14 February, while Tara was found a few days earlier by Portinfer.
The three seabirds have now been released around the back of Herm, past Shell Beach.
In 2023, the GSPCA are planning a Puffin Parade, where 60 four foot tall Puffin statues will be located around Guernsey to find.