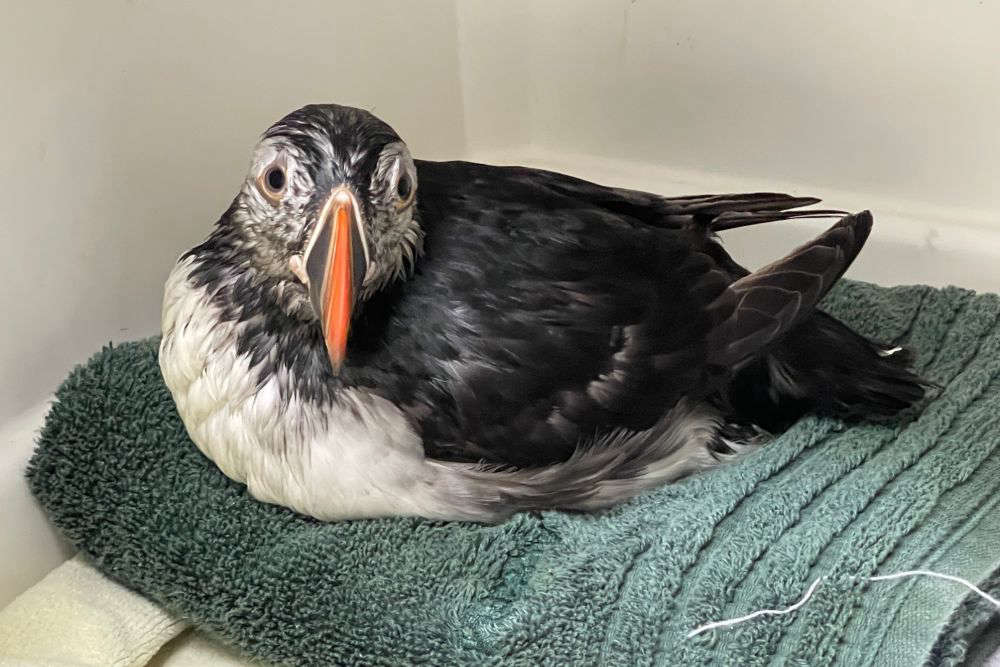 A puffin rescued from Lihou last month is said to be on the road to recovery.
The GSPCA has been caring for the oiled bird - named Pedro - since 9 February.
Shelter staff say they are doing all they can to get him back to full health and back to the wild.
"It is rare for us to rescue puffins as they spend most of their life out at sea.
It is difficult to know where the oil has come from, but what often happens is during stormy weather oil is disturbed from the sea bed and when birds land on it floating they lose the ability to fly and float and means they cannot hunt and feed themselves."
Pedro recently had another bath to get him cleaned as e was covered in oil when he arrived and it is a long process.
Pedro has three guillemot friends that were rescued covered in oil around the same time and they are also doing well." - Steve Byrne, GSPCA Manager.
The GSPCA is fundraising to build a new £2 million Wildlife Hospital that will includes a specialist unit for oiled birds.
In December 2021, the GSPCA rescued its first puffin in seven years - named Oscar Puff.
Oscar was found on the coast at Grandes Rocques following Storm Barra. The seabird sadly died a few days later.
In 2023 the charity is working with Autism Guernsey on a 'Puffin Parade', placing four feet tall puffin sculptures around the island to raise money.