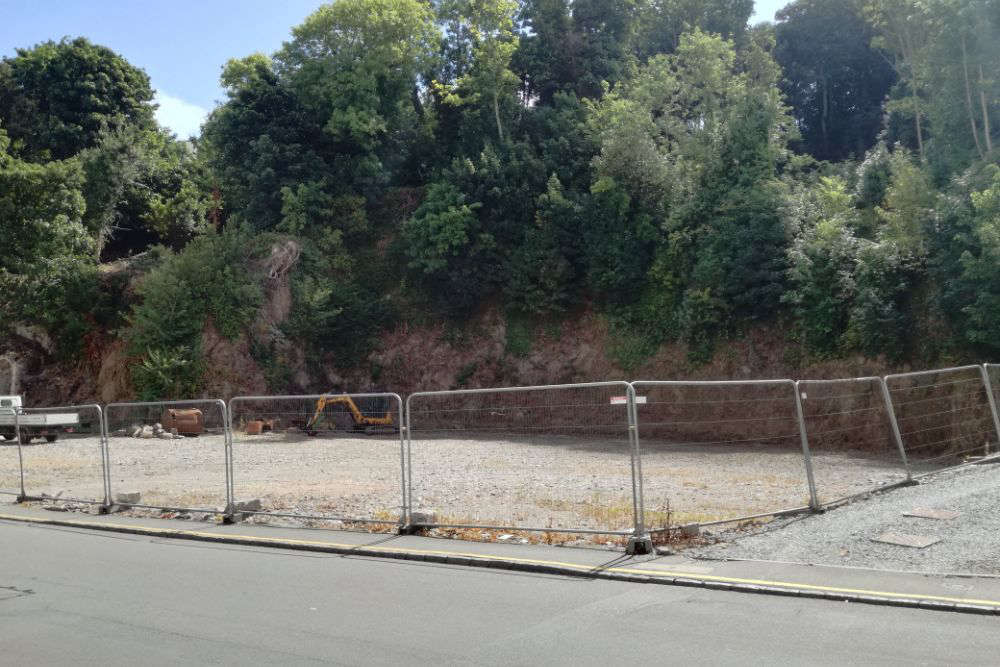 The Guernsey Housing Association is working on a new design for the old CI Tyres site, to build 54 key worker flats.
The GHA bought the levelled site on the outskirts of St Peter Port last August for £1.7M.
Its previous owner had permission to build 17 apartments and that permission was altered to provide flats for 25 key workers.
At the time, the now retired head of the Guernsey Housing Association, Steve Williams, said it was an ideal site to build on:
"This was a fantastic opportunity to buy a site that is basically ready to go as a development project, given it already has planning permission for residential units. It is on a main bus route and within walking distance of the hospital, so it's perfect for staff that the island's health service relies on."
Now, the GHA is revising its plans, to provide 54 flats at the site it's calling Domaine des Moulins.
It says the new design looks to be affordable and acceptable to planners, and it's working on a revised design at the moment.
The GHA's new chief executive, Vic Slade, says the extra units are needed:
"It makes sense to maximise use of the space on the site to provide as many homes as we can, whilst making sure that we protect design and space standards.
We recognise the urgent need to deliver this much needed key worker accommodation, so we're pursuing the revised development as a top priority."
The move has the backing of the president for Employment and Social Security, deputy Peter Roffey:
"I'm really pleased that there is the potential to more than double the number of homes that this site can provide.
This decision was a no brainer, as it also delivers better value for money for the States."
It is understood that the apartments will be used for healthcare workers, with the PEH is around 1.5 miles away