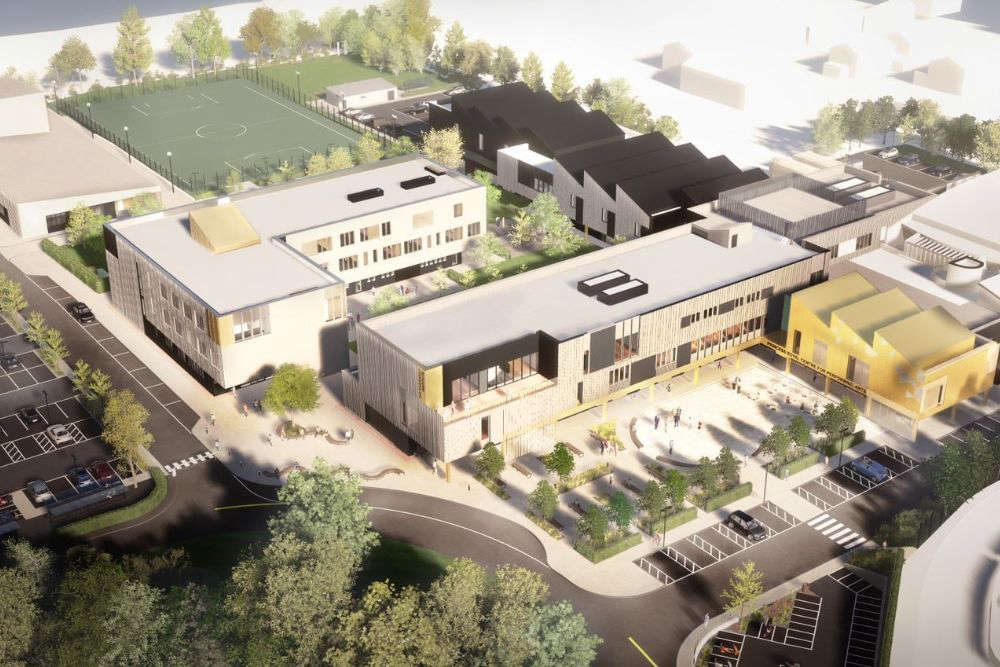 Plans have been published for moving students from Les Ozouets so a new post 16 campus can be built.
Education, Sport and Culture has begun giving details of how it will relocate staff and pupils.
The so-called 'decant' will see staff moved, apart from those working in the Princess Royal Centre for Performing Arts which will remain open throughout the building work.
SHARE (Sexual Health & Relationships), the Guernsey Music Service and the Youth Commission will be relocated to La Mare de Carteret, the Grammar School and Les Beaucamps respectively.
Guernsey Institute learners will be temporarily redistributed across the Coutanchez and Delancey campus, with some upgrades being promised to those facilities first.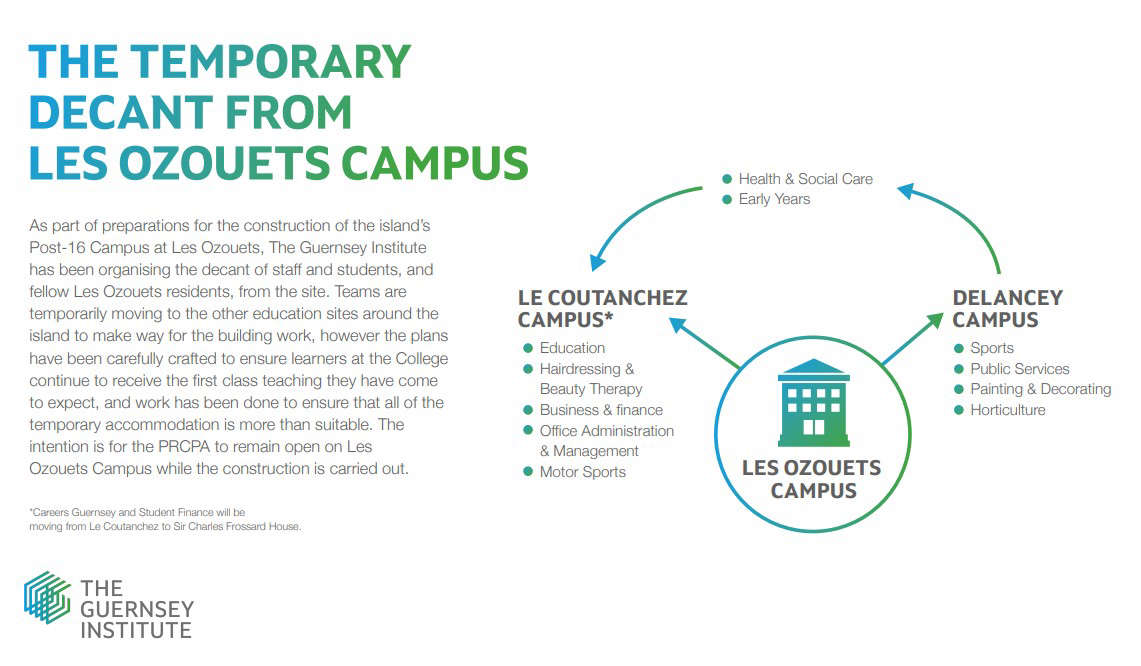 Students are being assured the move won't impact their studies.
"We have all been working hard with our staff to ensure that the temporary decant from Les Ozouets Campus is as seamless as possible.
This is the first step for us toward our new purpose-built facility, and that is very exciting, but we would never be going ahead with this decant if we thought it would be to the detriment of our staff or our students.
Thanks to the work planning the decant, I am confident that the quality of teaching being delivered by the College will be as good as ever despite
these moves; the imminent refurbishment works at Coutanchez and Delancey will make sure our students are properly accommodated with the facilities they need to continue their studies." - Louise Misselke, Principal of The Guernsey Institute College.
Executive principal Jacki Hughes says the disruption will be worthwhile when the single-site campus is completed - which is expected to be in time for the new academic year in September 2025.
"This is an extremely exciting time not only for the island's Education Sector, but also for the entire Bailiwick community. Our goal at The Guernsey Institute has always been to create an inclusive community centre for learning, and as we prepare to put the first spades in the ground, we are moving ever closer to achieving that.
As we move from three College campuses to two, we move ever closer to the single post16 campus which we are aiming for. This decant will only be temporary, and the prize at the end of it is the brand-new, first-class facilities which we are all looking forward to."