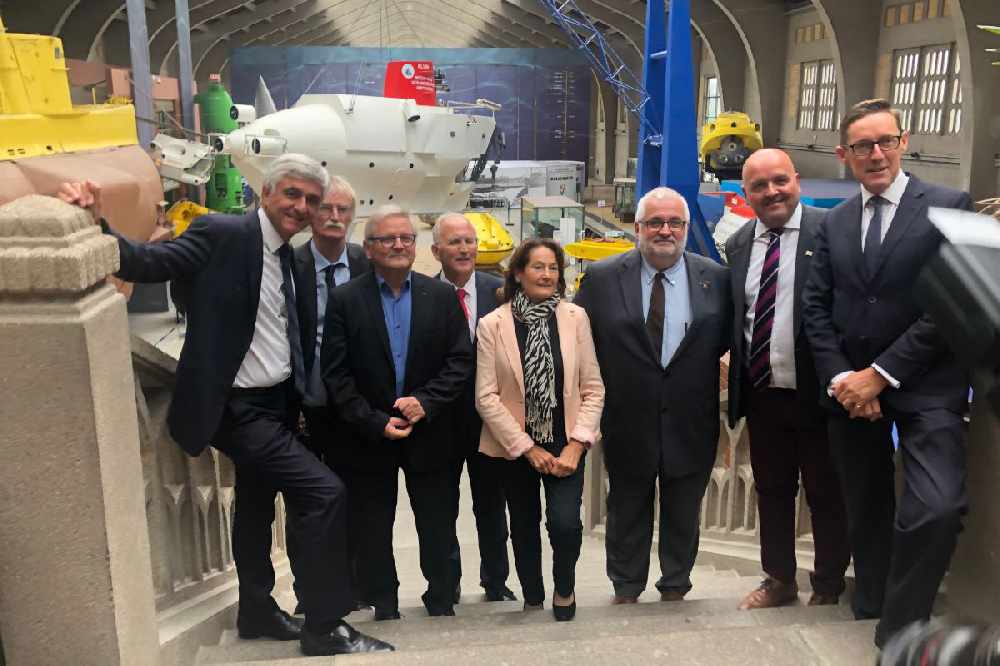 Summit delegates meeting last week.
Guernsey and Jersey have attended the annual political summit with Normandy and the department of La Manche
The get-together was organised to re-sign a cooperation agreement that promotes greater partnership working between the three jurisdictions.
A cooperation agreement was first signed in January 2015, and this was renewed in September 2016 following the
unification of the regions of Upper and Lower Normandy.
Alderney and Sark are associate members of the agreement.
As part of the cooperation the six jurisdictions meet annually to explore opportunities for mutually beneficial cooperation.
This year, the department of La Manche hosted the summit in Cherbourg.
Deputy Jonathan Le Tocq, from Guernsey, Jersey's Senator Ian Gorst, Hervé Morin, President of the Region of Normandy and Marc Lefèvre, President of the Conseil Départemental of La Manche, jointly chaired the summit.
Subjects discussed included Brexit and its implications for the Channel Islands, including fishing and contingency planning for a no-deal exit.
Areas of regional cooperation were also on the agenda, such as educational links, cultural initiatives and economic opportunities.