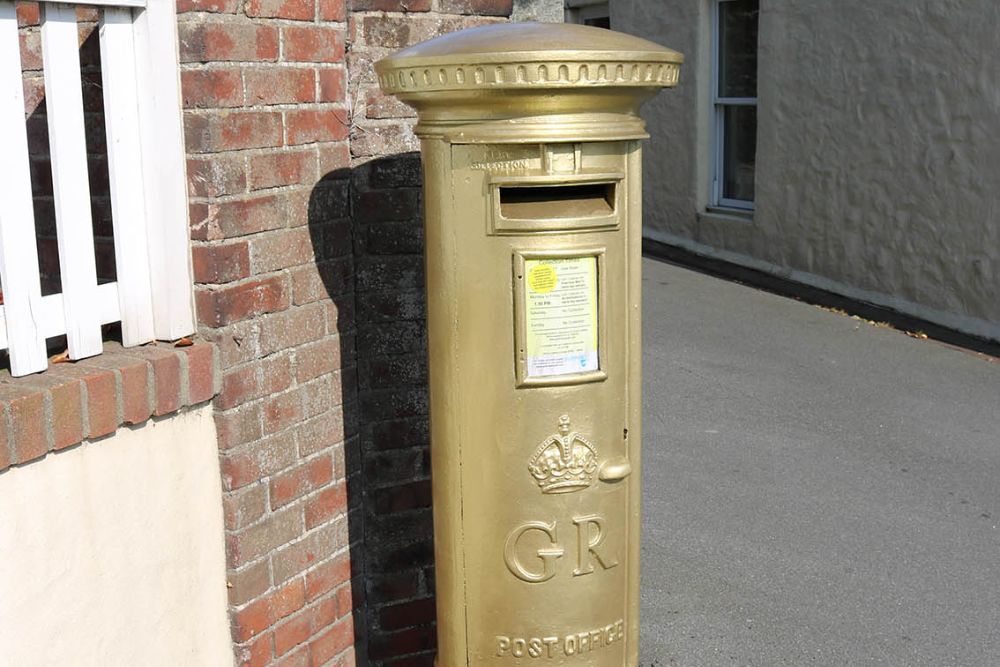 We may have missed out on Tokyo 2020, but Guernsey still brought home a gold celebrating the achievements of a medal-winning sportsman....
One of Guernsey Posts blue post boxes has been painted gold to commemorate the 100th Anniversary of Guernseyman Percy Hodge winning a gold medal at the 1920 Olympics.
It's on Vale Road, where Percy was born and lived.
It is the first post box in Guernsey to be painted gold, and only the second in the Channel Islands after one in Sark was painted to celebrate Carl Hester's Olympic win at London 2012.
Graham Chester is the Operations Director for the Guernsey Sports Commission and he explains more about who Percy Hodge was.
"He won the 3,000m steeplechase at the 1920 summer Olympics, which were held in Antwerp. At that time he was the best steeplechaser in Britain for several years and he was the best steeplechaser in the world in 1920.
It's something to be celebrated, isn't it? It's part of our history. There's nobody else from Guernsey that's competed and won a gold medal as a competitor. and I think it's something that we should celebrate."