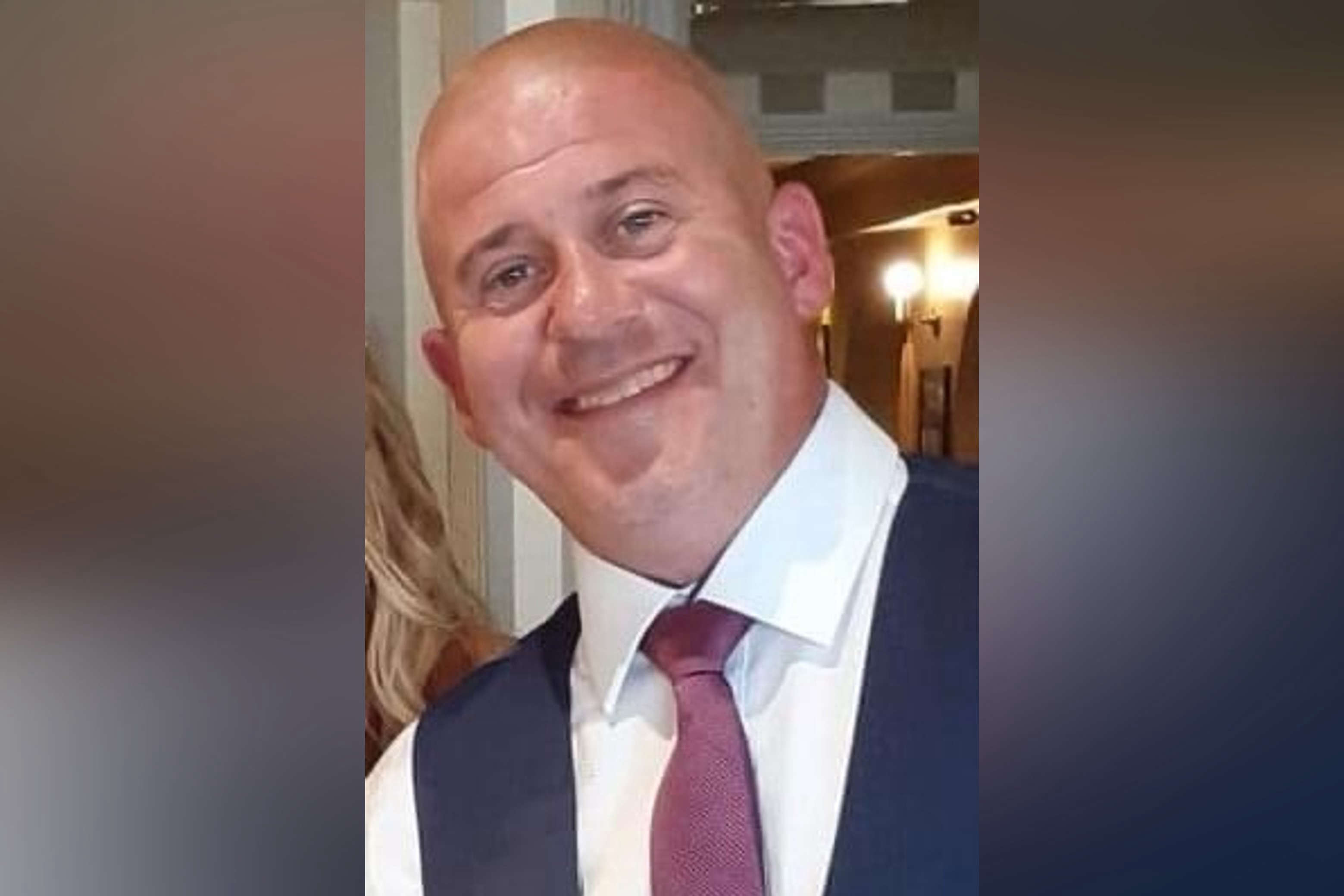 Chris Beale on his wedding day in May 2021
The widow of a Guernseyman who died from cancer just before Christmas is hoping to raise thousands for the charity that supported her family.
Laura Beale lost her husband Chris in December at the age of 43.
They married last May after he got the all-clear following previous treatment, but his cancer returned and the couple was told nothing more could be done.

Friends of his local pub - calling themselves 'the Red Lionesses - have organised the Red Lion Challenge, walking 43 miles in aid of the Guernsey Society for Cancer Relief. Chris' wife Laura is taking part:
"He had so many friends at the pub. We all decided to do our own challenge to walk 43 miles each - one mile for each year - to raise money for the charity which helped us so much during his treatment.
We have a WhatsApp group and post every time we go for a walk. We just post our mileage and Teresa Brouard, one of our friends from the pub, has done a spreadsheet totting up our miles and lets us know how much we still have to walk for the month."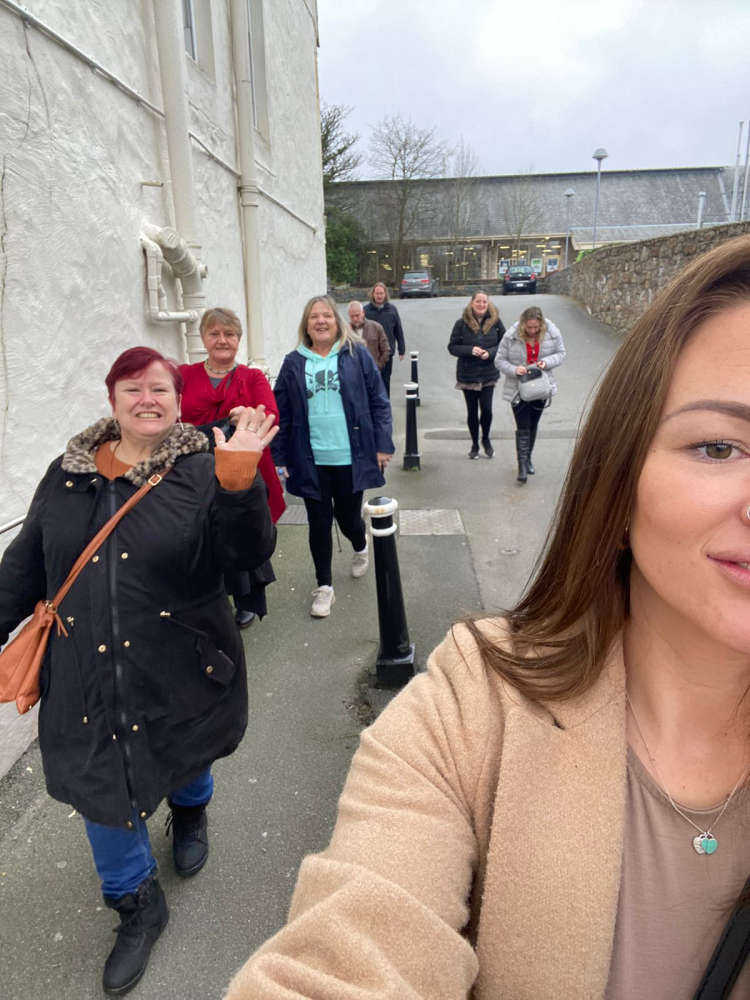 Laura says the family is so grateful for the help they received:
"Chris was first diagnosed in September 2020. He had radiotherapy for five weeks and while we were going through all that he had to be off work. The cancer charity helped with our mortgage repayments and some of our bills.
This was during lockdown, so when he came back from Southampton he had to isolate for two weeks. The children and I had to move out and the charity paid for a self-catering apartment so Chris could have the house."
She added that the charity's constant support has been 'amazing':
"In April this year, he had another scan and it was found that he had bone cancer in several places in his body. We approached the charity once again for help as Chris wasn't able to work, unfortunately. They helped us with the mortgage and the bills, and also gave all sorts of help with the house as he had to live downstairs."
The Guernsey Society for Cancer Relief spends more than £140,000 every year supporting islanders and their families during the course of their diagnosis and treatment.
Chris' friends said if they could raise enough money to help just one family it would be worth doing:
"We'd like to get to at least £4,000 if not £5,000. Chris really wanted to give back to the charity and while he was alive we really wanted to hold a quiz night but obviously, that didn't happen - so we're doing this instead to raise money, and the good thing is it stays in the Bailiwick.
Chris was a really loving genuine man with so many friends to say he was not from the island but born in Southampton. He was a family man who loved his kids and mine too, and a lot of people on the island knew him. He would have liked what we are doing."
A JustGiving page has been set up for islanders who wanted to donate.