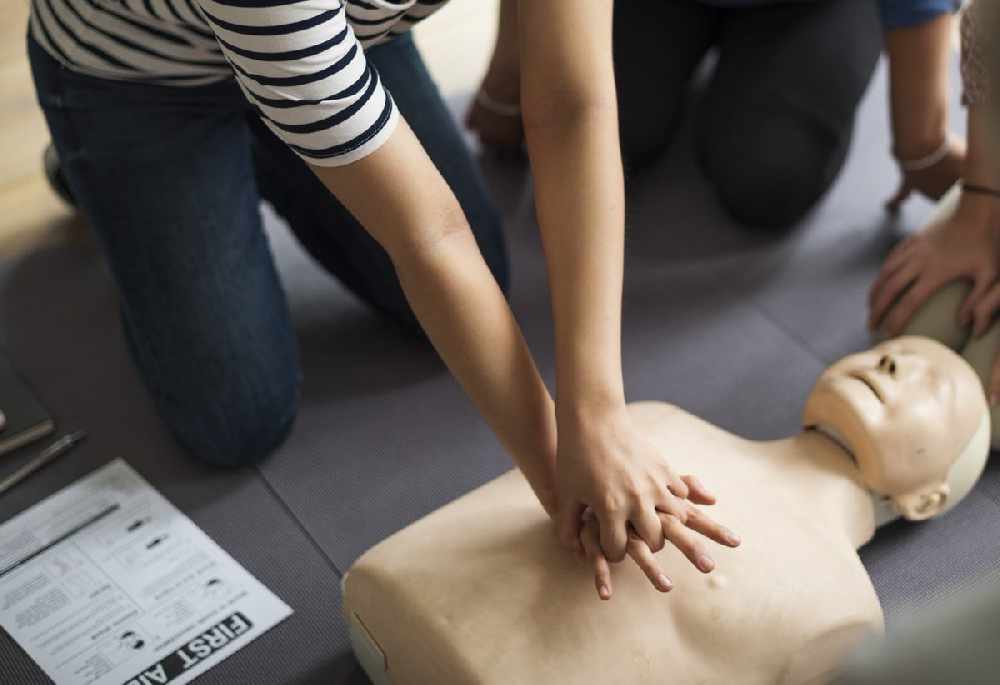 We're being urged to learn how to save a life this Restart A Heart week.
The Guernsey Cardiac Action Group, ambulance staff and St John volunteers are demonstrating CPR and how to use defibrillators at venues around the island.
They will also be in Market Square between 11am and 2pm on Saturday.
Jim Cathcart from St John says anyone can suffer a cardiac arrest -anytime and anywhere
"If someone collapses and stops breathing normally you call 999 for an ambulance as soon as possible - and then perform hands-only CPR - putting your hands in the centre of the chest and pushing up and down hard and fast. That, along with applying a defibrillator, will give that person the best chance of survival."
CPR is being taught differently this year in light of the current coronavirus pandemic.
"National guidance is based on what is happening in the UK, where people are concerned about getting infected. So we are advising people to do hands-only CPR."
The remaining events are:
Wednesday 14th October 6.45 to 8.30pm Torteval Church Hall
Thursday 15h October 9am to 11am Full
Thursday 15h October 12 to 2pm Full
Thursday 15h October 7.00 to 8.30 Capelles Community Centre
Friday 16th October 6.00 to 7.15 St Saviour Community Centre
Saturday 17th October 9.00 to 10.30 Vale Douzaine – Harold Collas Room (smaller room) and 11am to 2pm Market Place, St Peter Port.
Places are limited, to book a place on one of these familiarisation sessions please call 077811 29539 or email info@cag.org.gg