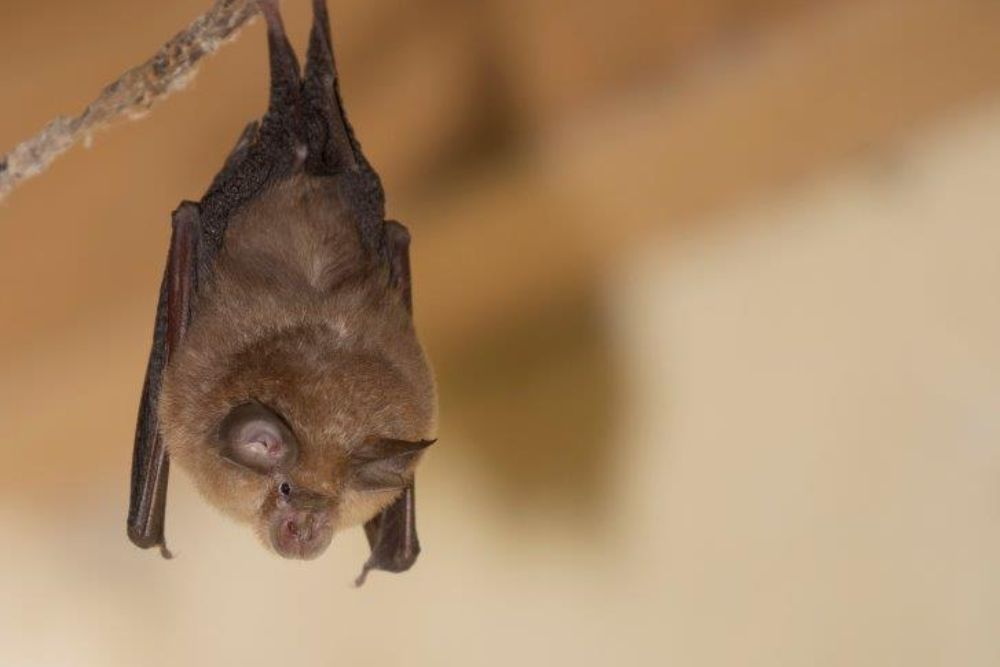 A Lesser horseshoe bat has been found for the first time in Guernsey.
Bailiwick Bat Survey Project Co-Ordinator Sarah Allez has been telling Island FM that these bats aren't seen often.
"It's incredible to have found the Lesser horseshoe bat - which is a really rare species - and this is the first time it's actually been recorded on Guernsey. It's rare in Britain as well, and it's threatened by a number of factors such as disturbance of their roosts, agricultural practices and loss of habitats for them - so it's really special to have found it here."
Lesser horseshoe bats are identified by the grey-brown fur on their backs and horseshoe shaped nose. They are one of Britain's smallest bats measuring around the size of a plum and weighing under 10 grams.
Sarah added that they are currently collating information about the island's bat population.
"We're not sure exactly how many we have but that's the whole point of the survey, -to improve our understanding of the status and distribution of them. We're hoping we can find more recordings of Lesser horseshoe bats, and then we'll be able to work out how we can protect them best."
"It's a citizens' science project that offers anyone in the Bailiwick the opportunity to borrow automated equipment, and then they can book out a square, book out a detector for four nights and upload the recordings where (British Trust for Ornithology) BTO's acoustic pipeline will assign identifications to each recording. We're really grateful for all of our volunteers and all of our bat centres for taking part in this project."
Lesser horseshoe bats traditionally used caves for roosting, however they now tend to roost in old buildings such as larger older houses, churches and barns.
Manager of the Guernsey Biological Records Centre Elizabeth Sweet commented on the discovery.
"Wow! What a result. Bats are a very important and often misunderstood group of mammals. 22% of mammals are bats and they provide important ecological and economic services. In the UK, some bats are "indicator species", because changes to these bat populations can indicate changes in aspects of biodiversity.
"This is one reason we're surveying and learning more about our Bailiwick Bats as they can tell us a lot about the health of our islands. I'm willing to bet there are more bat secrets to be uncovered so sign up and let's find out together."