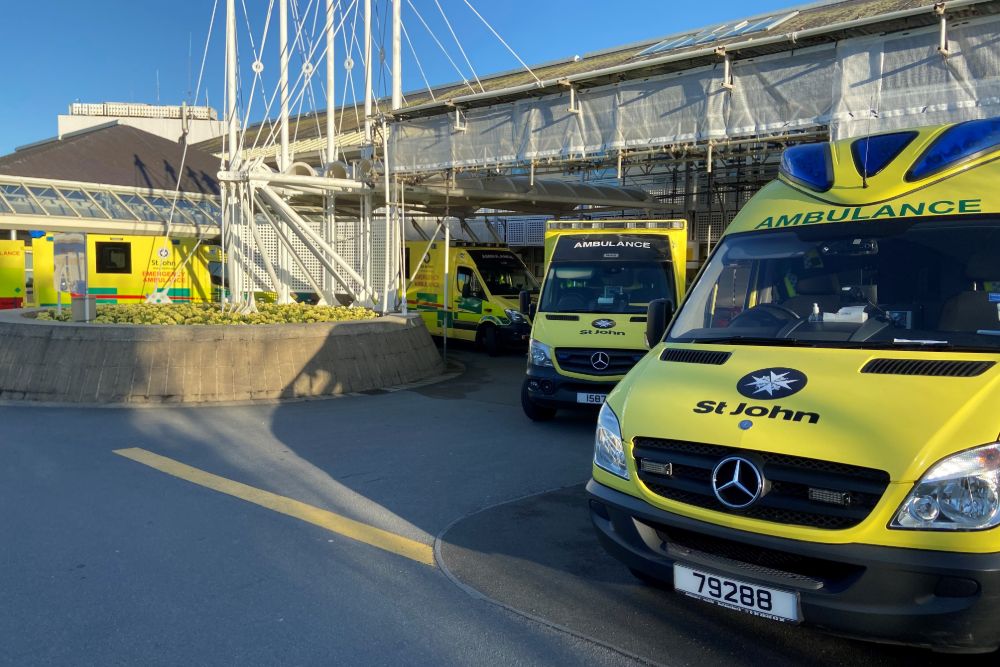 Credit: St John Ambulance
After its busiest year ever, with nearly 7,000 calls in 2021, St John Emergency Ambulance is reminding islanders how it prioritises its response.
Head of Operations, Dean de la Mare, says demand for the service is growing, with an 18% increase between 2021 and 2020 and a sizeable 48% rise in 999 calls between 2015 and last year.
"There are many reasons for that, one of which may be the ageing demographic on the island. Many calls that we go to today involve people falling. That's our most common type of call."
Guernsey's Emergency Ambulance Service says it's important that people understand that 999 calls are prioritised and that less urgent cases will result in a slower response time.
It's running a new social media public awareness campaign to highlight how it categorises 'blue light' medical emergencies.
Mr de la Mare says any call where there is a threat to life will get an immediate response.
"Somebody who is unconscious, or a patient who is in cardiac arrest, is going to get an ambulance immediately, and we aim to be there within 8 minutes. But somebody with a less serious medical condition may have to wait possibly up till two hours until we get there."
He explains that they operate an internationally recognised triage system for calls. This divides them into categories where 1 is the most serious, and an ambulance will respond immediately, through to 4, where the response time can be up to two hours.
Mr de la Mare says the operator at Guernsey's Joint Emergency Service Control Centre will ask the caller a series of questions to assess priority.
"No-one should ever be put off phoning for an ambulance in an emergency, because prompt pre-hospital medical intervention can save a life and reduce complications later on. If in doubt you should call 999 and JESCC will decide on the most appropriate response based on the information you provide."
He says that if a person's conditions changes then it is important to call 999 again for a re-assessment.
St John Emergency Ambulance expects the spring and summer to be busy, with Covid and an ageing population further exerting pressure on the service.